10 Bath Safety Tips For Seniors
Did you know that 1 in 4 seniors aged 65 and older fall at least once a year? According to the National Institute on Aging (NIA), 80% of these falls occur in the bathroom. New York Times also reported that the number of bathroom injuries peak after the age of 85.
Bathrooms consist of hard floor surfaces, potentially sharp edges of counters and solid fixtures like the bathtub, sink and toilet can lead to painful injuries when a fall occurs. HealthMax360 states that almost a third of all bathroom injuries result in trauma to the head or neck.
These statistics are alarming. January is National Bath Safety Month and we collected some tips to safe-proof your bathroom!
If you are worried about the risks in the bathroom, whether it be slipping, tripping or falling, connect with your medical professional to determine the best accessibility method of your personal needs first. Then, you can reach out to a local bath safety equipment provider to customize equipment to suit your needs.
1. Reduce Clutter in Bathroom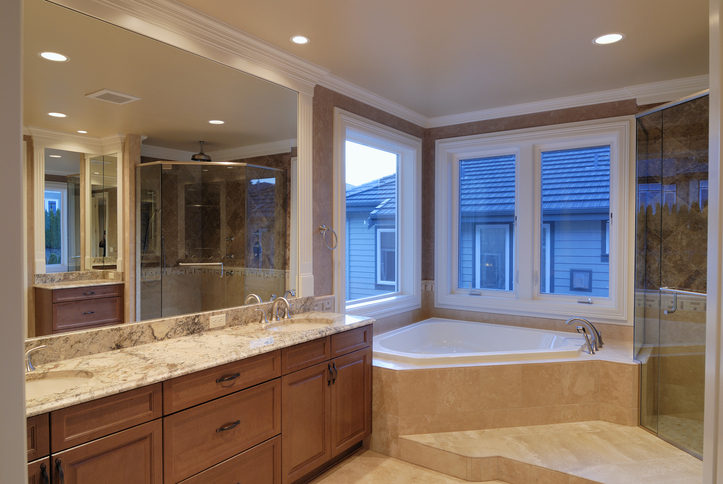 It's recommended that you keep the bathroom clean and organized. We recommend having storage cabinets installed (such as under the sink) so you can keep bottles of shampoo or shower gel in shelves instead of on the edge of the bathtub or lying around the floor.
2. Keep Things At Arm's Reach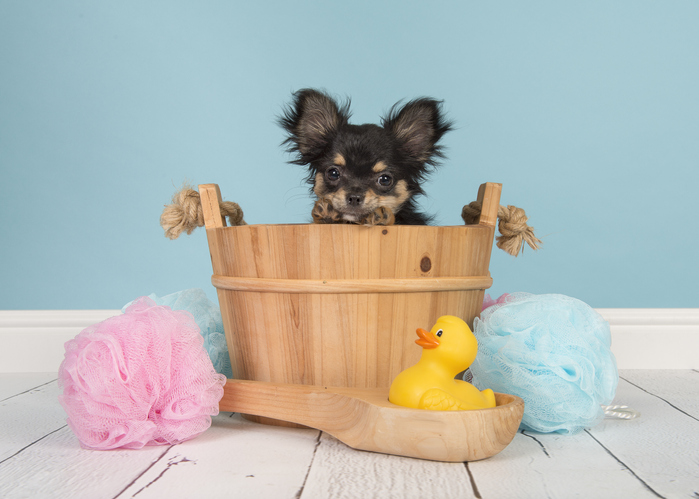 To build off of the previous point on reducing clutter, a shower caddy is also quite useful when it comes to shower time. You can place all the items you'll be using in a bath or shower in a set place at all times and keeping it out of the way. A shower caddy that can hang on a shower head means the items you're using will be at arm's reach, which reduces the chances you'll have to bend down and potentially slip or sprain yourself.
3. Hand-held Showerhead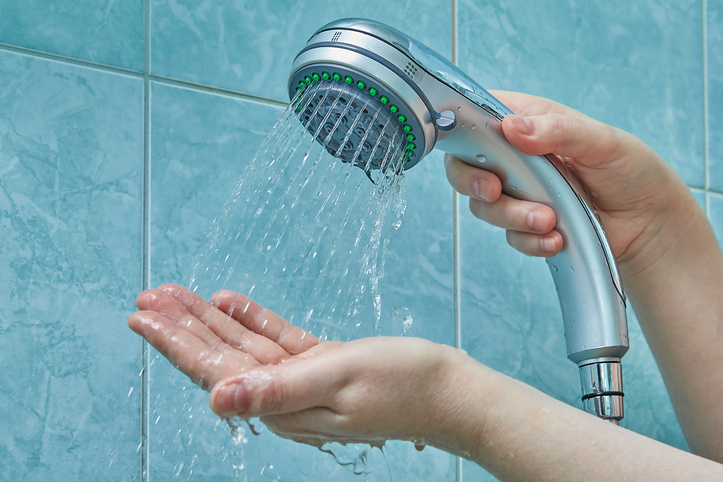 If you take showers, a hand-held showerhead is very important! According to a bath safety expert, James Leber, showerheads are easy to install, they come with different functions or settings, so you can choose one that best suit your needs. A handheld sprayer comes with a variety of spray settings, which makes the water pressure customizable!
Having it be movable allows easy control and minimizes movement. Also, if you're using a bath or shower chair, it allows more flexibility to wash the hard-to-get spots at ease, without struggling or fearing you might slip or fall.
4. Weighted Shower Curtain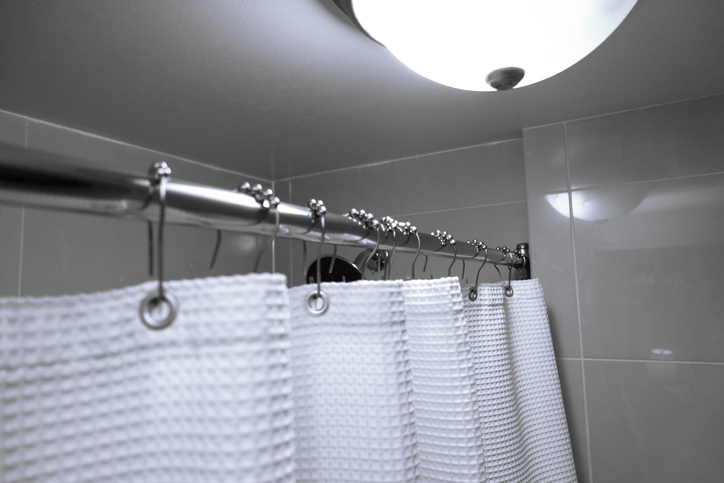 Also, an important tip to remember is that whether you're taking a bath or shower, water might splash outside of the bathtub, so it's best to use a weighted shower curtain so it doesn't get the bathroom floor wet!
5. Grab Bar Installations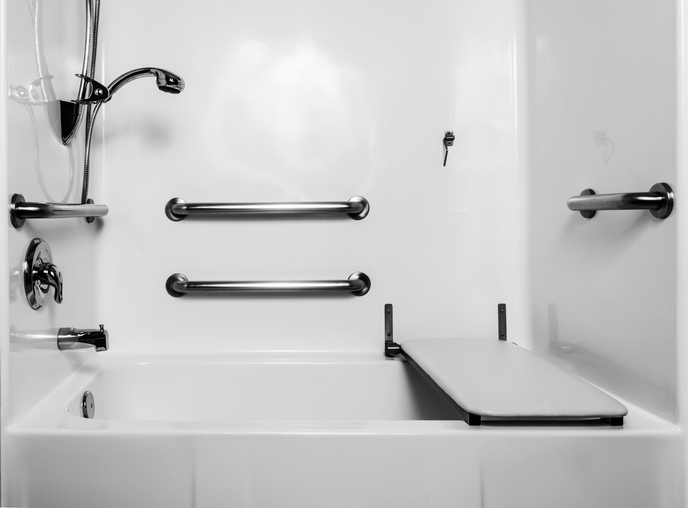 When people think of bath safety, usually the first thing that comes to mind are grab bars in the bathroom, especially for the bathtub, shower and toilet. It helps one get in and out of the tub, steady you when reaching for the hand-held showerhead, getting on and off the toilet and if you have an accidental slip, you can grab onto it to prevent a full-on fall.
Do note that you should never grab onto your towel rack or toilet paper holder—those are not bolted securely into the wall and have a high chance of coming off, further worsening your injury.
AARP advises that wall-mounted grab bars are the best choice. They are the most stable because they attach to the wall on both ends and you get to install them in any position you want.
6. Non-slip Bath Mats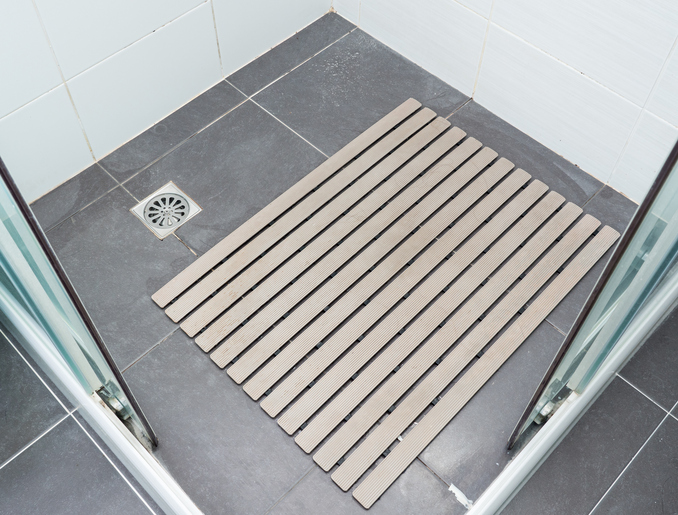 Having a non-slip bath mat inside the tub or shower is crucial, to give your feet some traction when you move around. When you step out of the tub, have a secured bath mat to dry your feet and keep the floor from getting wet—a microfiber mat is a good option!
7. Non-slip Shower/Bathtub Chair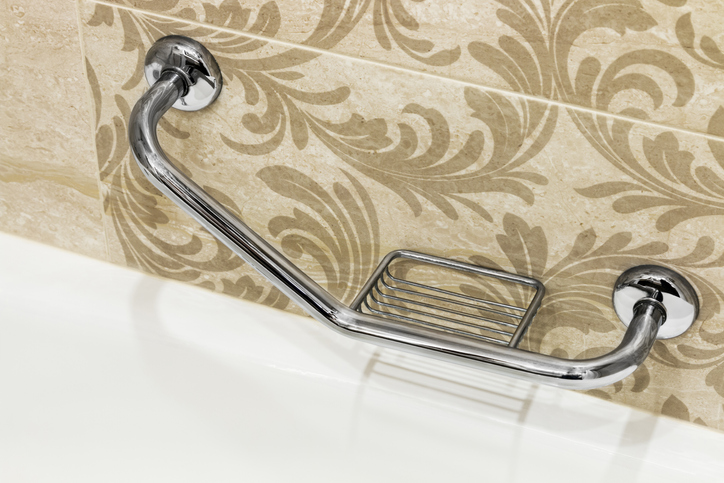 Using a shower chair or bath chair helps decrease the chance of falling by providing a secure area in a slippery shower or bath.
There are different options to accommodate your needs. Chairs have regular-sized or wider seats, there are commode style chairs (with a hole in the seat to be able to use it like a toilet seat), chairs that recline and even chairs that come with wheels that assist in getting you to the tub! Check out some recommended models of shower chairs by All Terrain Medical & Mobility!
8. Consider a Walk-In Tub
If you're looking to invest some money in a more permanent fixture aside from grab bars for bath safety, you can consider installing a walk-in tub.
Walk-in bathtubs have a built-in door that keeps you secure, low step entrance and comfortable seat with grab bars. Some walk-in tubs come with jets, which can increase the therapeutic benefits for arthritis relief! Safe Step Tubs say that tubs built for seniors or those who are disabled offer peace of mind Safe, anti-slip surfaces mean you don't have to worry about accidental falls.
Take a look at Safe Step Walk-In Tub!

9. Get Support From a Caregiver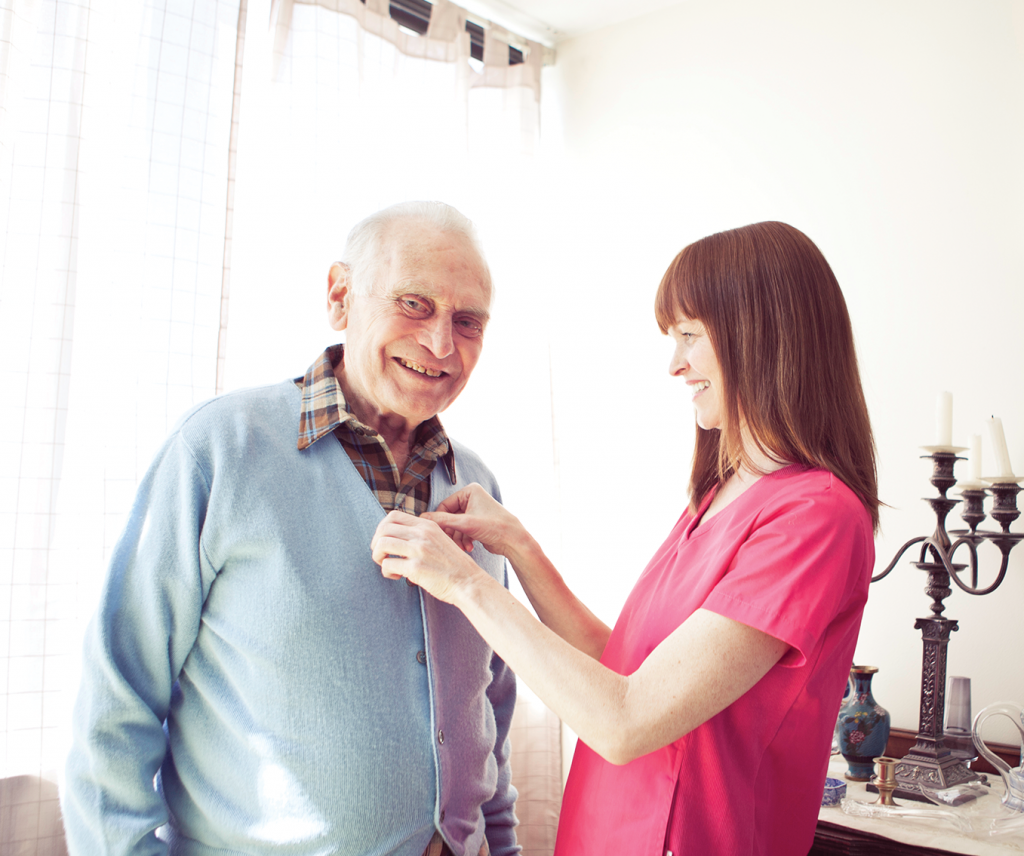 If you want to ensure bath safety, you can also have a caregiver assist and supervise one's shower. Support can mean helping your senior loved one in and out of the tub and waiting outside the bathroom. Or more hands-on care such as assistance with actual bathing and grooming etc. You can learn more about what personal care services a home care company can provide to give you peace of mind.
10. Keeping the bathroom pathway clear
Be sure to keep the pathways to the bathroom clear. Also, ensure the lights are well-lit and bright to minimize chances of tripping while you make your way to and out of the bathroom.
We believe you can stay at home. Home care can be the perfect solution to preventative care: a safer, happier and less expensive option. Give us a call toll-free at +1(877) 588-8609!