3 Ways to Care for a Patient with Respiratory Illness
When caring for a loved one, it can be difficult to know exactly what to do, or how you can help in the treatment process depending on the illness. When it comes to a respiratory illness, it's vital to know the different steps within a treatment plan, and what you are responsible for during that time. Depending on the illness, there are a number of treatments someone could go through. There are different levels and variations of this, and even different beliefs regarding what may be more effective. Respiratory illnesses have unique treatment options, and understanding them is an important step in your role as caregiver.
Oxygen Therapy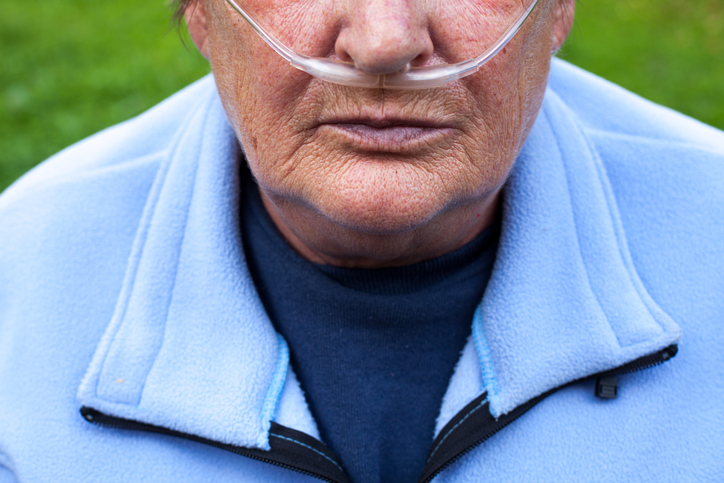 Depending on the diagnosis, oxygen therapy may be an appropriate treatment. It can help in many diagnoses, including:
Lung cancer

COPD

Cystic fibrosis

Pulmonary fibrosis

Pneumonia

Severe asthma

Sleep apnea
This treatment can help a patient stay active and feel better overall. If used at least 15 hours a day, oxygen therapy is said to increase survival rates in some cases. This care will be done at home, so understanding how to help and how the process works is vital. Depending on what the doctor recommends, the type of oxygen therapy may differ. There are several different machines used, such as a standard oxygen concentrator, liquid oxygen tank, or a compressed oxygen tank. The way a patient receives this therapy may vary as well, with either a nasal cannula or face mask.
Knowing how to assist the patient is important, but understanding these safety steps may be even more vital in a caregiver role:
Never smoke near an oxygen tank.

Do not use flammable products in the same vicinity.

Keep tank upright, and stay 5 feet away.

Avoid products with oil, grease, and petroleum.

Always keep a fire extinguisher nearby.

Inform the electric company of your oxygen tank for priority during a power outage.
There may be a number of reasons why a patient is hesitant to try oxygen therapy, such as the difficulty of it or how they'll be accepted socially, but the benefits far outweigh the concerns. These benefits include an increased chance of survival, reduced symptoms and complications, increased ability to exercise, and overall better quality of life.
Because this is a treatment that will be done primarily at home, ensuring there is a safe environment and you are aware of the proper treatment methods and plan will make your job as a caregiver run smoother, and provide a better environment for your patient.
Pulmonary Rehabilitation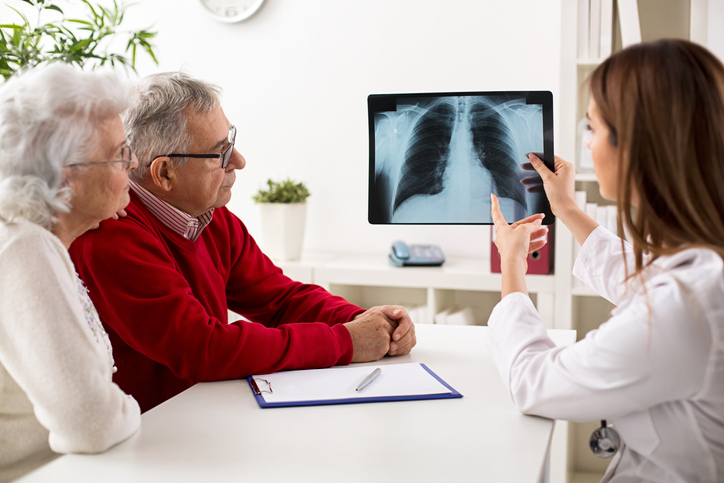 Pulmonary rehabilitation is a program incorporating exercise and education to help patients with respiratory illnesses manage breathing problems, increase stamina, raise energy levels, and decrease breathlessness. Depending on an individual's ability to exercise and the level of which they are able to do exercise or physical activity, this treatment may be altered. There are a number of treatments within this plan that can be incorporated, many of which can be done in the comfort of a home. It mainly consists of exercise training, energy-conserving techniques, breathing strategies, nutritional counseling and group support.
There are many benefits to this form of care, and although it can not cure a disease, it can increase the quality of life while diminishing pain and discomfort. Pulmonary rehabilitation can help a patient's overall daily function and decrease symptoms of a disease while simultaneously helping to manage the anxiety or depression often coupled with a diagnosis. Fortunately, this treatment may be as simple as stretching and taking a short walk or taking the stairs. Over time, strength will increase and the patient will be physically able enough to take longer walks. Setting a goal can make the process more rewarding and less gruelling for a patient, such as an increasing your walk by 10 feet each day. Caregivers are continuously important throughout the process of this type of care, as you will most likely be the one doing the at home exercises with them, encouraging them, and motivating them to achieve goals.
Palliative/End of Life Care*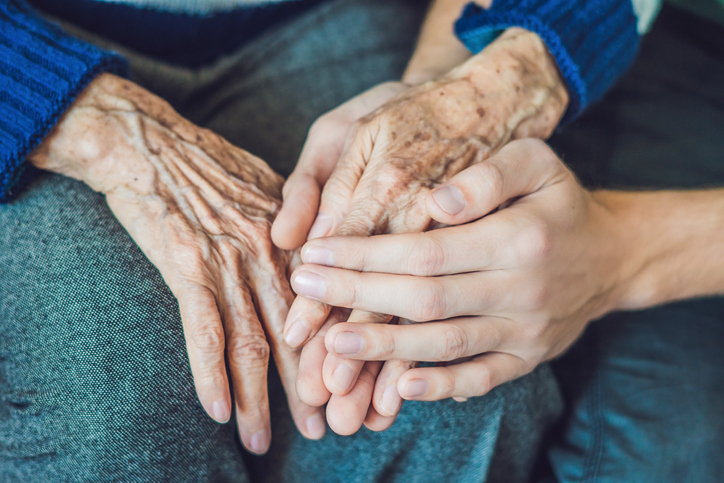 Palliative care is a treatment method that works to improve the quality of life for patients by treating pain and helping to decrease stress levels. This form of treatment is common for those with respiratory illnesses, and can oftentimes be the only form of treatment when battling a rare illness, such as mesothelioma. A cancer that affects the lining of the stomach, heart, and lungs, mesothelioma is frequently diagnosed in the late stages, often making palliative care the only treatment option for patients. In most cases, those receiving palliative care will have a team consisting of a doctor, nurse, and social worker. Although this form of treatment will most likely happen within a hospital, the importance of helping the patient while at home should also be taken into consideration and deemed a priority. Palliative treatment usually occurs during the same time frame as normal treatments, so it is important for a patient to receive positive support both in and out of the home from their caregiver.
Depending on the patient's illness, palliative care will be done differently. For example, if someone has lung cancer, this care may treat symptoms related to fatigue, nausea, a low appetite, pain, and even difficulty breathing. If someone is suffering from COPD, or chronic obstructive pulmonary disease, palliative care can help with anxiety and difficulty breathing with treatments such as a fan blowing cool air to reduce shortness of breath. Other illnesses, such as pneumonia, can be treated with palliative medicine as well to help reduce pain and discomfort, and a poor sleep schedule. It's important to be aware of the process and what your loved one may be going through if you accompany them to treatments. Communicating the importance of treatments like this while helping one understand these new standards of living is a huge support role of caregivers.
*= Exact care may vary depending on state/provincial requirements. Please contact Nurse Next Door to see which services your location offers.
Regardless of who you are caring for, or what they may be going through, the importance of a caregiver will never go unnoticed. You are responsible for a person's daily care, and knowing how to support them in their treatment is equally as important as performing the treatments. By tracking symptoms, finding triggers, and being aware of signs of progression, you can help them and their medical team create the most effective treatment plans and support them throughout their life.
We make it possible for seniors to keep living in their OWN home.

Call us toll-free +1(877) 588-8609 to learn how we can support your loved one today!

Are you a caregiver looking for a job? Apply now.