It's no secret that it takes commitment to achieve a healthy and natural lifestyle. As our bodies get older, the need to continue to be health-conscious only becomes more important. Even though we all know the obvious ways of staying healthy by making smart eating choices and working out on a regular basis, there are other ways to effectively achieve a healthy and natural lifestyle. Here are 3 ways that we can continue to stay health-conscious as older adults.
Consider Natural Remedies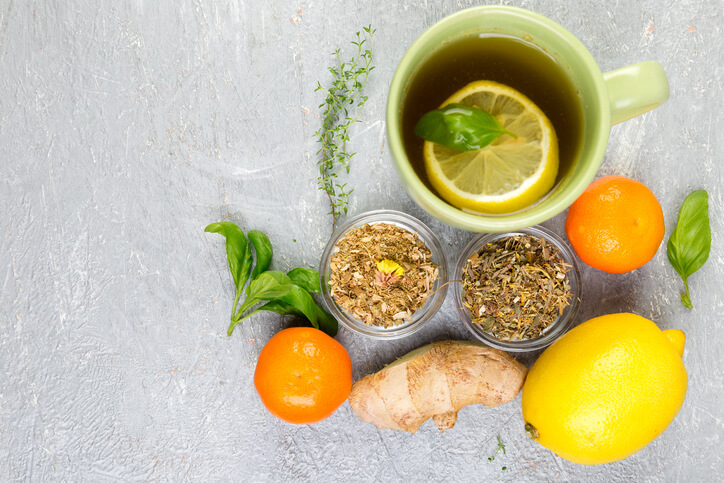 When feeling under the weather, the easiest solution is to take medicine. Even though taking pharmaceuticals is the go-to for being cured, there are other alternative medical routes you should consider the next time you're feeling under the weather. One is through the use of herbal medicine which typically comes in the form of herbal extracts, essential oils and herbal teas. Not only is this option more affordable than prescription drugs but herbal remedies are also generally easier to get your hands on. You'll find that many of the popular herbs are ones that are already right in your very own kitchen. Garlic, turmeric, ginger and ginseng are all commonly used herbs for both your kitchen and as herbal extracts that have huge health benefits for your immune system.
Another common form of alternative medical remedies is through the use of the body. The belief is that through practicing these body therapies such as massage, tai chi and yoga, your body will connect with your mind and bring you fully back to peak health. Depending on where you live, you'll find many of these options exist right within your area. Whether it's through a privately-owned facility or your local YMCA, trying out forms of body therapy can help you feel both physically and mentally healthy.
Explore Vegan Products
With all the harsh chemicals and ingredients that are often included in mass-produced products, it's worth it to invest in the cleanest forms of products available. When looking for beauty supplies, look towards products that have been deemed vegan & cruelty-free. Using these kinds of products will ensure that you're applying the most natural ingredients to your body. If you're looking to give your gray locks a spice of color, consider applying a hair color made from a vegan & cruelty-free company. No ammonia or harsh chemicals for your scalp! The same goes if you're looking to change up your makeup routine. You'll find as you search for vegan and cruelty-free makeup that there are a plethora of options available both in-store and online. If you're unsure as to what makeup constitutes as vegan, look to PETA or Leaping Bunny to find out which companies are certified.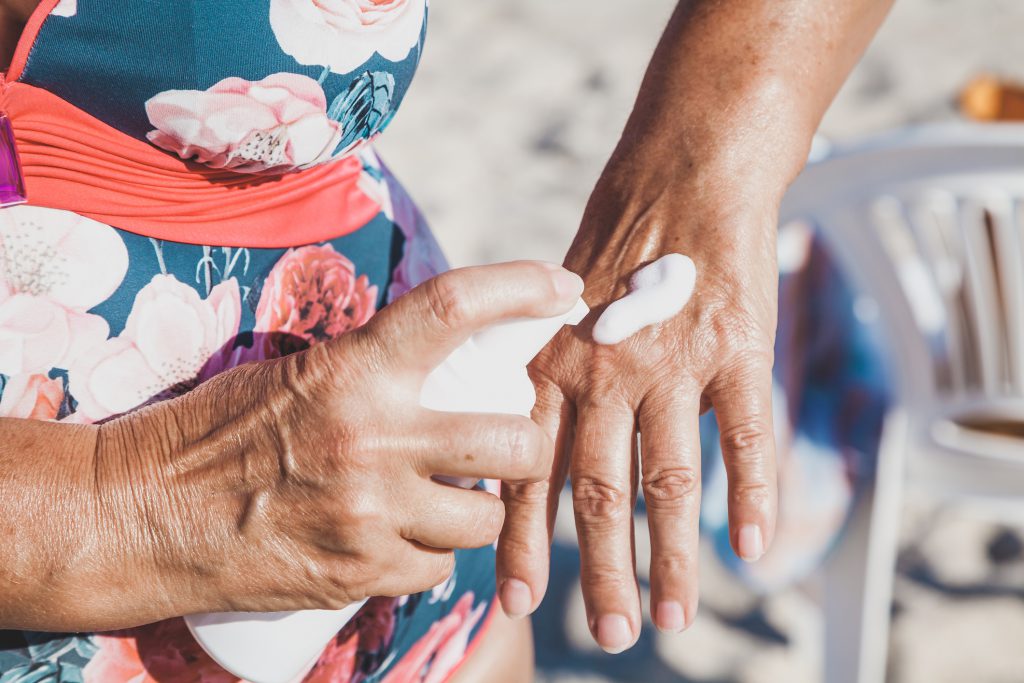 Summertime is here, so people will be looking to protect their skin. UV safety is important to protect oneself from skin cancer and other effects of sun damage. With many sunscreens containing oxybenzone, a chemical that is harmful to the coral reefs, it's important to find sunscreens that are both vegan, cruelty-free and reef friendly. Since this can be a difficult task to find, here is a list of sunscreens that are both healthy for you and the environment.
Grow Your Own Food/Support Local Produce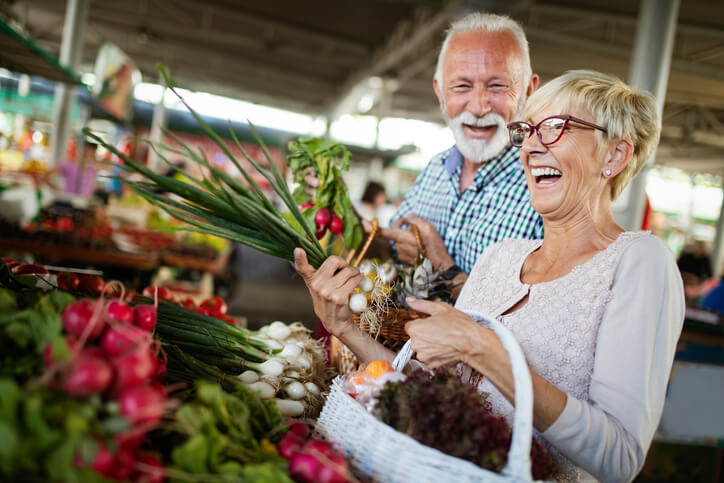 With the sun out, it's the perfect time to take an interest in your backyard and invest in your gardens. Gardening has been known to have many health benefits, including reducing the risk of dementia and decreasing your chances of getting osteoporosis. Along with the act of gardening having these health benefits, eating the fruits of your labor (literally!) will put you on the right track to an overall healthier lifestyle. Herbs, vegetables, fruits, whatever you desire can be grown right within the comfort of your own backyard. Even though we can easily obtain healthy options from our local grocery stores, eating fruits and vegetables grown yourself will bring peace of mind as you'll know exactly where your food came from. It also will give you a chance to try out healthier eating options. Depending on what you grow, you may be able to enjoy healthy and tasty smoothies with multiple health benefits or some deliciously healthy vegetable side dishes.
If you don't have much of a green thumb, use the warm weather as a chance to go out to the community and pick out some fresh and healthy options from your local farmers markets! Doing so will help support farmers and all their hard work while also enjoying healthy foods at a fraction of what they usually cost. Here are some other great summer activities for seniors.
Trying out natural remedies, vegan products, and growing your own food are only some easy beginner's way to help you achieve a healthier, natural lifestyle!
Check out The Caring Blog for more senior lifestyle articles!