Home Care's Powerful Potential to Relieve Hospital Capacity During COVID-19
Home health care has long been a great option for people who need consistent, familiar, and reliable care. The industry has been life-changing for millions of people nationwide who rely on it to preserve a degree of independence in their lives. As the COVID-19 pandemic continues to build, however, another benefit has started to reveal itself. In the modern, stressed-out healthcare system, home health care has the potential to save human lives by taking quality care out of the hospitals and into the home.
The Problem with Healthcare Overcrowding
Take a look at the news, and it won't take long to understand the issue of health care capacity in the United States. As of March 2020, the novel coronavirus (COVID-19) has pushed the country to its tipping point. After months of reading reports from China and Italy, featuring packed ICU wings on every floor of every major hospital and healthcare workers collapsing from exhaustion after 20+ hour shifts on their feet, it's inevitable that the American healthcare system will soon face similar struggles.
At the same time, though, no one really knows to what extent COVID-19 will affect the country. After all, a pandemic of this scale has simply not been seen in the United States in the modern era. Estimates from mid-March stated that 40% and 70% of the population could contract the disease. The most recent population numbers (2018) show the country as home to over 325 million people, meaning that by those estimates, between 130 million and 228 million people could have it in the next few months.
About 20% of COVID-19 cases demand hospitalization, and what's more, most hospitalized patients need intensive care. Here are just a few reasons why this is a looming problem for the entire American health care system, from the largest hospitals to the smallest specialty care facilities.
A Shortage of Hospital Beds
There are high-profile examples that show just how stressed hospitals around the country could be when it's all said and done. Los Angeles, a city of over 10 million people vying for 6,600 (at the time the article was published) of unoccupied hospital beds, it won't take long before hitting capacity. Let's assume that the actual number of cases is on the low end of the range (40% of 10 million is 4 million). If 20% of those cases need hospitalization, 800,000 people will be seeking treatment. Over 2 or 3 months, this is still an alarming prospect for one of the U.S.'s most prominent metropolitan areas.
A Shortage of Healthcare Workers
Another looming problem with the rate that the pandemic has escalated is the number of available healthcare workers. In 2018, before the first case of coronavirus was even on the horizon, a study projected current shortages in healthcare professionals at nearly 14,000, a number estimated to reach a possible 121,000 by 2030.
For the groups that have been warning of a labor shortage in the healthcare industry for years, a pandemic that fills virtually every hospital bed in the country is the worst-case scenario. It takes significant education and training to replenish the labor market, a luxury that we simply don't have at this time.
The Need to "Flatten the Curve"
This is a phrase you've likely heard. What it means is actually fairly simple: healthcare analysts have used their expertise to project a margin that represents the potential capacity that hospitals can provide to treat coronavirus cases. With the right "social distancing" measures in place (adhering to curfews, avoiding group activities, etc.) the spread of the disease will happen slower, making the growth curve "flatter" over time.
But most of the evidence suggests that the curve won't be flat enough when the pandemic reaches its highest point.
Give us a call today toll-free at 1-877-588-8609!
Unintended Consequences
What many people don't realize in all of this is that it's not just people suffering from severe, acute cases of coronavirus that will be hindered if and when hospital overcrowding becomes a reality in the majority of U.S. cities. The stressed healthcare system will also impact people who need treatment and care for other conditions, injuries, and diseases.
Think about this — if one hospital is at capacity due to an influx of COVID-19 patients, there will be no ICU beds available for other patients. If a person has a heart attack, the facility's cardiac ICU will most likely be full of patients already. This puts even more people's health at risk, and it further signals that the industry as a whole needs help.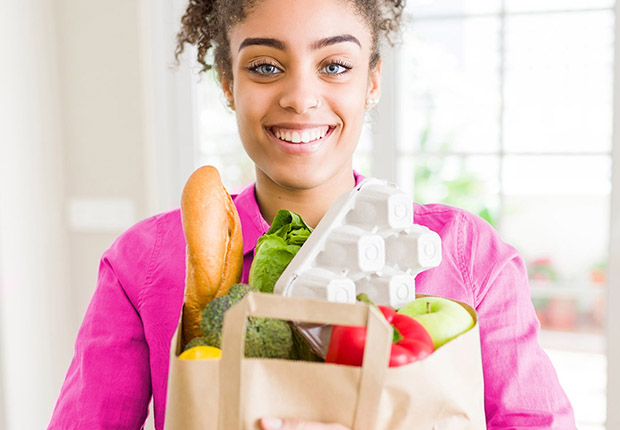 Home Health Care Could Be The Answer
One thing that experts are concerned about is the number of people who need long-term care for chronic conditions. How will they navigate getting access to the care they need in the height of a global health crisis?
The answer is home care — licensed health professionals that provide treatment and management for a variety of conditions in a patient's home. Here are a few ways that this industry can be a major source of support for as long as the COVID-19 pandemic continues:
Convenient Care: Home care workers come to patients' residences, giving them the ability to provide treatment that works with their needs and comfort level.
Affordable Service: Another advantage that home health care has over the traditional health care facility setting is that it's intended to be long-term. The health care system capitalizes on patients' limited time stays, making the cost wholly unsustainable.
Trustworthy Professionals: Home care professionals are certified and highly trained in a variety of care disciplines.
But the biggest way that home care is beneficial is the obvious one — home health providers can act as a crucial release valve that lessens the growing strain on the American healthcare system.
Nurse Next Door Adds Value to Standard Home Care
There's hiring a home care worker to assist a loved one, and then there's hiring a certified home health specialist from Nurse Next Door. We provide licensed, vetted home health aides, offering the benefits of home care with value added by a unique business model.
A key benefit of using Nurse Next Door for home health care is that we pair your loved one with a specialist who can get to know them and become intimately familiar with their needs. This consistent level of attention is not something that comes standard in the industry, but we've found that the familiarity and attention to detail that can come from one or two nurses assigned to each case can boost the overall quality of care.
Learn How Home Health Care Can Help You or a Loved One
Now's the time to secure care for you or a loved one, because COVID-19 is already hurting health care access in hospitals and dedicated care facilities and the situation only promises to get worse. Contact us today to learn more about the benefits of home care with Nurse Next Door.
If you are looking for franchising options visit our franchising website!
Give us a call today toll-free at 1-877-588-8609!
Resources Found Via: