Understanding Who Qualifies for Veteran Assistance Benefits for Assisted Living
Suppose you have a loved one, someone who has served in the armed forces, or a surviving spouse of a fallen service member. In that case, you may be eligible for veterans benefits, especially if you face any disability or age-related illness.
Veteran affairs benefits can be pretty complicated to navigate. There is a ton of information, which can sometimes be overwhelming. The U.S. Department of Veterans Affairs supports military service members, retired members, and spouses of the military with various programs and (VA) benefits throughout life.
Luckily, we've broken the essentials you need to know for who qualifies for veterans' assistance benefits and how to get some of the costs with assisted living covered.
What Are VA Benefits, and What Services Do They Offer the Elderly?
The U.S. Department of Veterans Affairs (VA) is the largest veteran advocacy organization in the country. It provides assistance and benefits to enrolled veterans on active duty, after separation, or retirement from military service – and offers help to spouses of the military.
VA offers different kinds of assistance and programs, including VA health care benefits, education benefits, disability benefits, financial benefits, VA pension plans, and other benefits. Veterans may receive additional benefits, such as dental care, depending on their unique qualifications.
Who is Eligible for Veterans Benefits?
Not all veterans are eligible for veterans benefits, especially benefits used for assisted living. The main eligibility requirements to qualify to include:
Age 65 or older (or on permanent disability)
Honorable discharge
A minimum service requirement
There are also some financial and medical eligibility requirements that you should take into consideration as you explore veterans' benefits.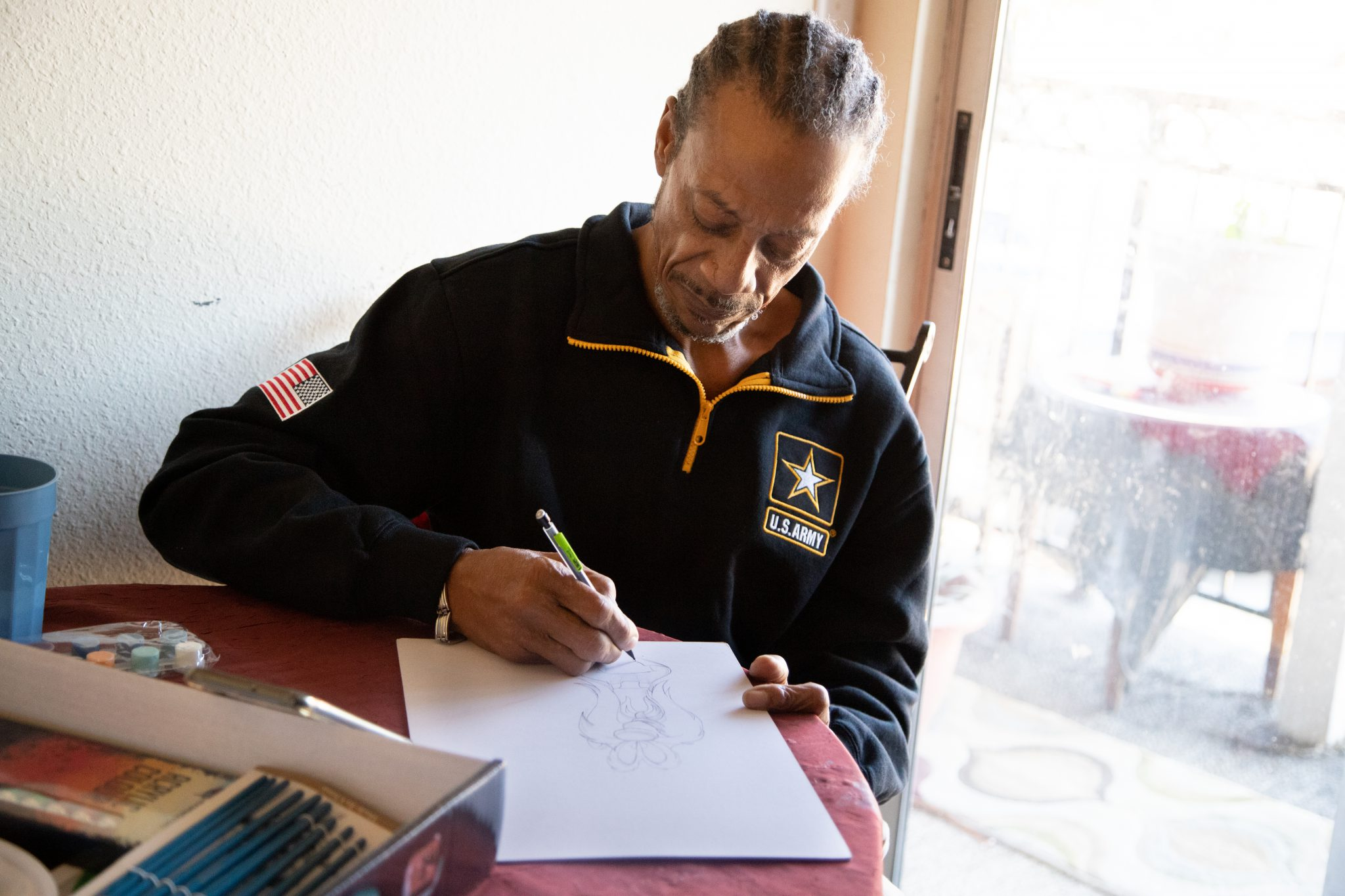 Does the VA Pay For Assisted Living?
Veterans affairs benefits do NOT directly cover assisted living costs like room and board with assisted living. However, there is a workaround. VA benefits could assist in covering some of the costs of your assisted living needs.
A veteran (or their spouse) can utilize funds received through VA assistance to pay for assisted living expenses. For instance, a veteran who receives funds as a veteran benefit can choose to put that money towards any costs related to their long-term care or senior care. How they choose to spend their funds is up to them. They can utilize the monetary benefit for transportation, room and board, specialized medical care, and physical therapy – the choice is theirs.
There are also several programs through Veterans Affairs that could support veterans seeking senior care. Read on to find out which programs can help!
Veterans Affairs Benefits for Assisted Living
Veterans Affairs have different benefits and programs that could help a veteran concerning assisted living. Eligible veterans could use the following VA benefits for assisted living expenses:
Aid and Attendance Benefit
VA offers this benefit to war-era veterans and their surviving spouses called the Aid and Attendance benefit. Veterans can utilize the funds they receive from the Aid and Attendance benefit to pay for their assisted living costs. The benefit provides eligible veterans up to $3,536 (tax-free) per month. The funds are meant to help individuals who need support with at least two daily living activities, including bathing, dressing, toileting, eating, and transferring. A note from a doctor or a professional is typically required to be eligible for attendance benefits.
VA Health Benefits
Disabled veterans may have access to select long-term care services while living in assisted living communities. VA Health Benefits cover some long-term care services for eligible veterans, but copays or other fees could apply.
VA Disability Compensation
Sick or disabled veterans who've become injured or ill due to their military service or had a pre-existing condition that worsened due to their active duty can receive tax-free monthly payments from Veterans Affairs. The VA Disability Compensation benefit can contribute towards assisted living expenses, including an assisted living facility, assisted living services, and specialized care, or can be utilized however they choose.
VA Pension
A VA Pension is a tax-free pension assistance program created for low-income veterans. Again, the funds received from the VA Pension benefit can be utilized at the discretion of the individual and contribute towards assisted living costs. Note that this benefit differs from the basic pension received through Veterans Affairs.
Survivors Pension 
The Survivors Pension program is similar to the VA Pension program because it offers low-income surviving spouses or dependents a tax-free pension benefit. Individuals who receive this benefit can utilize the funds and place them towards their assisted living expenses. 
State or Community Organizations
Several state or community organizations can assist with assisted living costs or provide benefits that support elderly or disabled veterans. Organizations such as the Senior Veterans Service Alliance and National Care Planning Council can also offer some benefits for assisted living for veterans.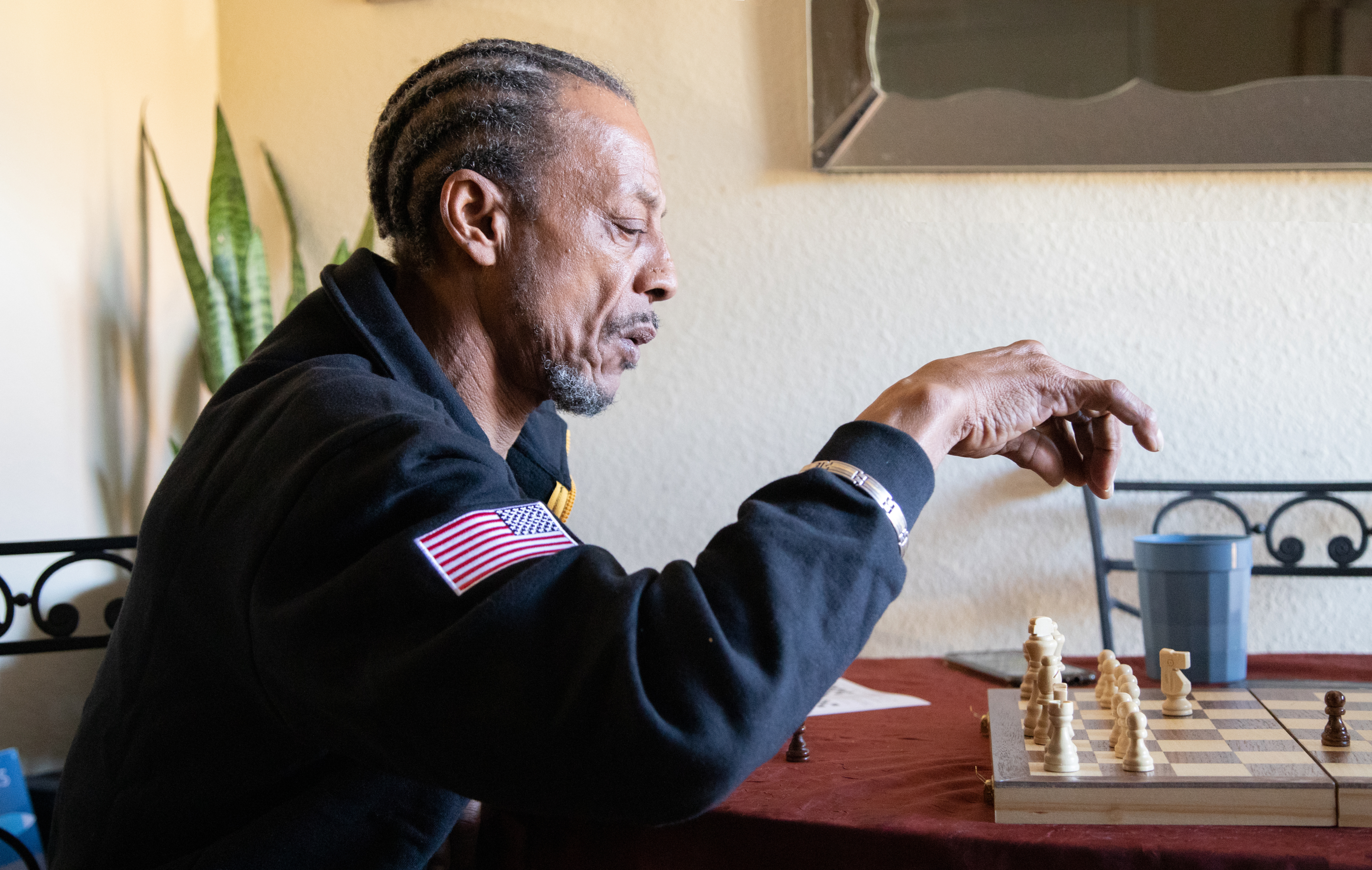 Veterans Benefits for Assisted Living: How to Apply, Eligibility & Requirements
Before you or your loved one applies for various programs and benefits through Veterans Affairs, it's best to understand the eligibility requirements and application processes. We recommend speaking with a Veterans benefits advisor before applying to programs that can support your assisted living costs.
First and foremost, assess your eligibility for the aid and attendance benefit, the VA health benefits, and the VA pensions. Each program has different requirements, especially if you're using the benefit of assisted living. If eligible, apply for those programs online or through your local VA regional office.
Ensure you are eligible for assisted living as well. Do you need managing pain support and assistance with daily living? Are you living in an assisted living community already? Do you need full-time care? These are essential questions to ask your loved one or yourself, and ensure you get the proper supporting documentation from a physician to support your application.
To apply for the benefits, you will require the proper forms to proceed:
Visit the U.S. Department of Veterans Affairs for more information on applications and forms.
Remember, the approval process can take some time. Many families find the whole process frustrating. Fortunately, once approved, payments for the months during which the application was pending are compensated for in the first lump sum payment. Veterans even receive assisted living services and long-term care before benefits approval.
FAQ
Is There Someone To Help Me Apply for Veterans Benefits?
State or County Service Officers who work for their respective states can help eligible veterans with medical care applications or benefits. Many states will even hire veterans to serve as county service officers to aid veterans with applications and other affairs.
Nurse Next Door is also able to help point you in the right direction when it comes to assisted living or senior care for veterans. Nurse Next Door franchises have already started to join the referral community known as the VA Community Care Network (CCN). The U.S. Department of Veterans Affairs created this community care network as a direct link with care providers to ensure. Veterans receive timely, high-quality care. Nurse Next Door is already serving veterans in Texas (Dallas, Fort Worth) and California (Elk Grove) and building relationships with local VA programs in other regions.
Are Their Other Benefits for Veterans?
Yes, as a veteran, your health is unique. You might be eligible for other benefits not listed in this article. Visit Nurse Next Door's recent blog post to learn more!
What Long-Term Care Services Does the VA Pay For?
If you or a loved one are in the VA health system, you may be eligible for long-term care services outside of assisted living. Some long-term care services covered by VA benefits could be living expenses if a veteran lives in a VA community living center, a veteran community nursing home, or a state veteran home. But, veterans must meet specific eligibility guidelines to qualify.
Your local Nurse Next Door location may be working with your local VA. Please reach out for more information regarding Nurse Next Door's services for veterans. Nurse Next Door is revolutionizing health care with a bold concept where seniors can stay at home. Our rates are affordable, and we require no long-term contracts. Aid and attendance benefits can help cover Nurse Next Door's costs, so veterans can get the help they need without feeling financially burdened.