What is Parkinson's Disease?
Summer is an amazing time to get outside and enjoy the gorgeous fresh air and summer gardens with all of the beautiful flowers in bloom. But what if all of a sudden that was lost on you? In other words, what if you lost your sense of smell?  Many people are aware that those diagnosed with Parkinson's Disease will suffer tremors and mobility issues but did you know that a few of the very early symptoms of Parkinson's Disease include constipation, vivid dreams, small handwriting, and loss of the sense of smell?
What is Parkinson's Disease?
Parkinson's Disease is a progressive, complex neurological disease that is unique to each person diagnosed. It affects body movements because it is caused by the impairment or death of nerve cells in the brain. It impacts the brain cells in an area called the substantia nigra which leads to a reduction in the brain chemical Dopamine, crucial for controlling movement.
Some of the symptoms of Parkinson's Disease include: 
      A tremor, or shaking, usually begins in a limb, often the hand or fingers
      Slowed movement which may slow down tasks
      Rigid muscles which may be painful and limit the range of motion
      Impaired posture and balance 
      Loss of automatic movements like blinking or swinging arms when a person walks
      Speech changes like monotone, slurred or a delay when a person starts talking
      Writing changes in that letters may be small and difficult to write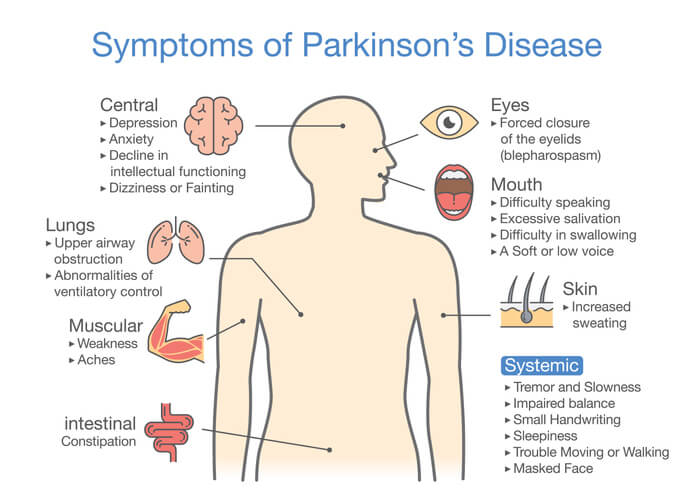 It is not as well-known, but non-motor symptoms are just as common in Parkinson's. A person may also experience neuropsychiatric and cognitive issues such as:
depression
anxiety
psychosis
dementia
apathy
fatigue
insomnia
People with Parkinson's Disease may also experience:
Autonomic nervous system (involuntary) changes to 

blood pressure
bladder control
constipation due to slow motility. 

Sweating and drooling
Sexual desire may decrease as well.
Individuals with Parkinson's Disease may experience sensory non-motor changes too. These include: 
Pain
Tingling and other sensory phenomena. 
Parkinson's Disease may be complicated by chewing problems or swallowing problems so food may need to be cut up or pureed. Smoothies could be a good option for occasional nutritious meals.
Parkinson's Disease is, more typically diagnosed in people over the age of 60 but younger people can be diagnosed with it too. Parkinson's Disease is more common in men.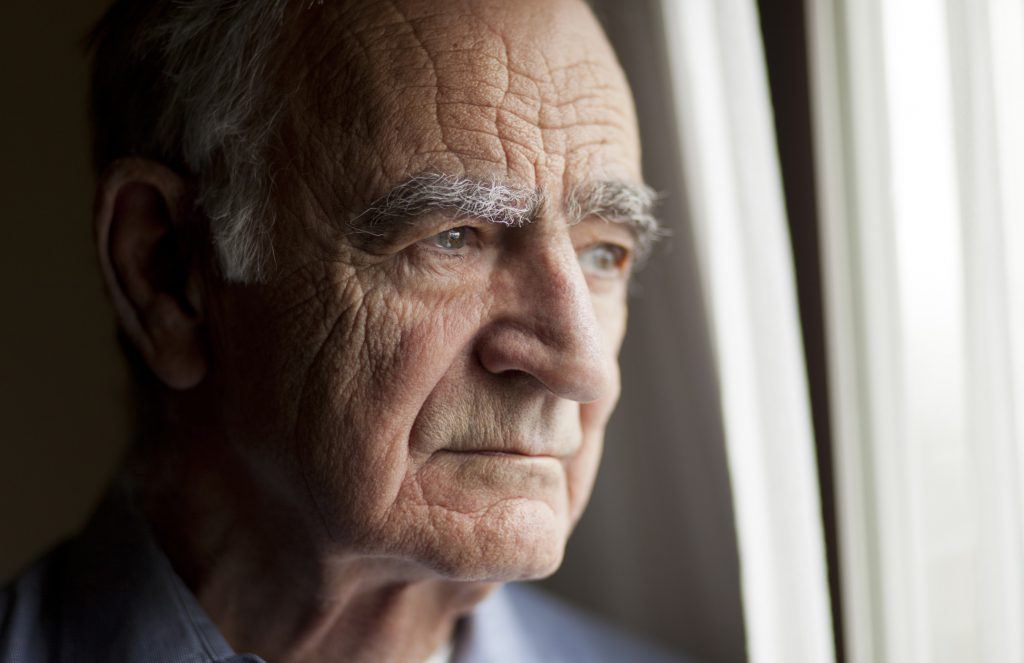 What Causes Parkinson's Disease?
The cause of Parkinson's Disease is unknown but it is thought to be genetic or due to exposure to certain toxins. There is no cure as of yet, but there are medications to control symptoms. 
I myself as a Register Nurse have cared for many people diagnosed with Parkinson's Disease in my career but I must say I've learned the most about this medical condition from a gentleman named Larry Gifford. 
Larry Gifford is a husband and dad who at the age of 45 was at the top of his game in his radio career until he started dragging his foot. He thought it was because he was overweight. Then when his inquisitive 8-year-old son asked him why his hand shook, he thought he'd better find out why.
After a series of tests, he was diagnosed with Parkinson's Disease. He thought,"Parkinson's Disease? Isn't that a disease for seniors?" Although the condition is less likely to be diagnosed in younger people, it can be. 
Larry decided to start a podcast to share his own story and educate the public about Parkinson's Disease. In his podcast, "When Life Gives You Parkinson's", he discusses how the diagnosis of the disease has affected his life as a husband, dad, son and brother. He discusses the impact on his career, trying cannabis as a sleep aid and his hope for a cure.
He interviews physicians, students and family. He not only brings you inside of his support group, but he also brings you inside of his heart to his innermost feelings. It's brave, it's bold and it's a beautiful foray into a life changed but not without hope and Happier Aging.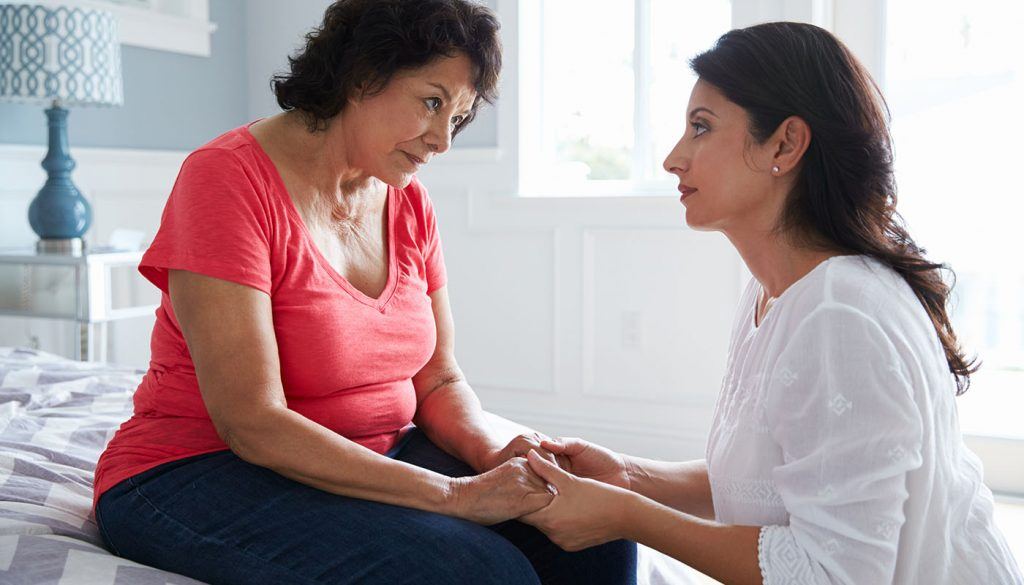 Advice For Those Caring For Individuals with Parkinson's
Larry says, "Parkinson's symptoms evolve from day to day. We want to button our own shirt, shave, tie our shoes and get to a standing position on our own. Some days we can do it, others we struggle and some days it's futile." 
He suggested to caregivers to give them some extra time and space to try and do things. Those with Parkinson's Disease may get frustrated along the way, but they also value their independence. Patience is important as the new normal is figured out by each individual. 
Being present and supportive is the best way to show your love and care. Here are some resources for caregivers:
Looking for more articles about senior health and wellness? Be sure to check out the Caring Blog!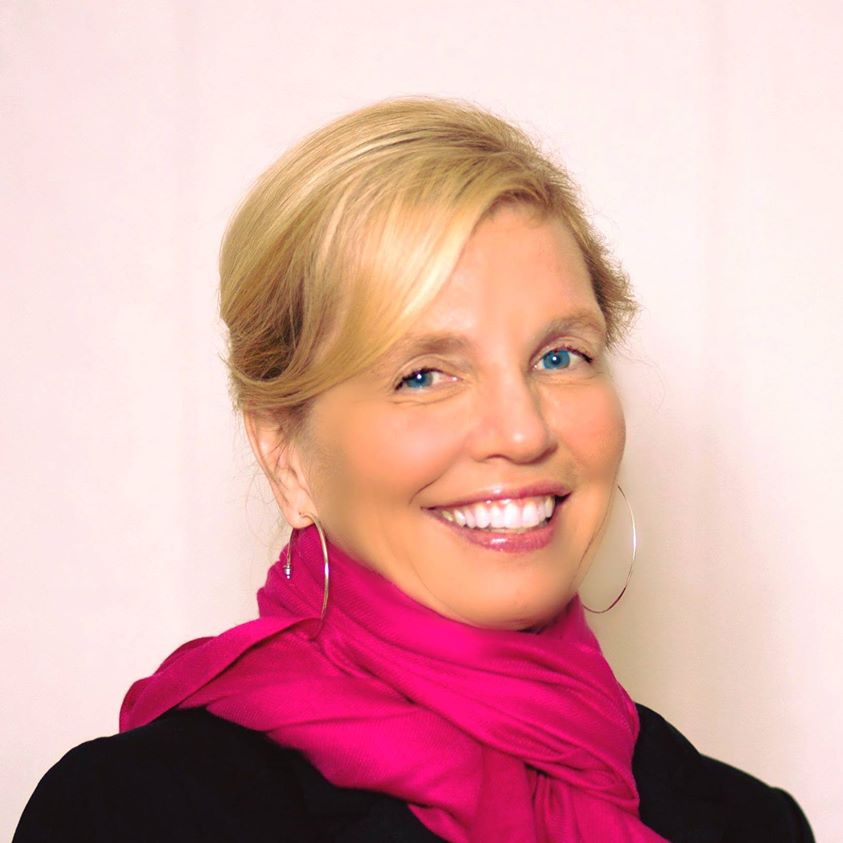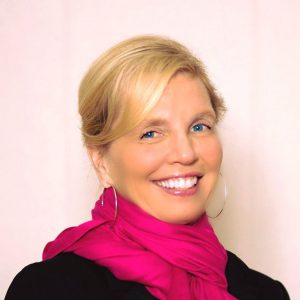 Maureen McGrath hosts the Sunday Night Health Show, a live listener call-in radio program on the Corus Radio Network across Western Canada.  
She is a Registered Nurse, a Nurse Continence and Sexual Health Educator.
Her TEDx talk on the No Sex Marriage has received over 17 million views.
She is also the Executive Director of the Women's Health Initiative Network, an organization to raise awareness about women's reproductive, bladder, vaginal and sexual health.
She is author of the book, Sex & Health: Why One Can't Come Without the Other.  
Maureen is the recipient of the 2009 VCH Nursing Excellence Award, a 2013 YWCA Women of Distinction finalist and the 2016 Vancouver Board of Trade Community Catalyst Award. Her website is Back To The Bedroom.  Her blog is 50 Shades of Pink.