Seniors and Sex: What Lies Beneath the Sheets
Seniors and Sex is a Hot Topic! Many younger people assume that sex has an expiration date because they can't imagine older people messing up the sheets. But they do!
They may be having more sex than the younger generation. After all, they have more time, not to mention, ahem…experience.
Sex is still a taboo subject but seniors are not only having it, but they are also quite happy to talk about it too. Research from the University of Manchester demonstrated that senior couples are having sex well into their 70's and 80's. And a whopping 97% of the 7000 survey participants uncovered what lies beneath the covers and shared their views.
So, what lies between the sheets of sexy seniors?
31% of men and 20% of women in their 70s and 80s reported they were still kissing, hugging and fooling around with their partners.

54% of men and 31% of women over age 70 reported they were still sexually active, with a third saying they have sex at least twice a month.
So why might a couple shut down their sex life once they qualify for their senior discount card? Research reports that at least half of people's sex life sizzle had extinguished due to a sexual health dysfunction. But did you know that sex is actually a great remedy for better health?
Take Sally, a 76-year old who presented to my clinical practice because of vaginal dryness and painful sex which led to low sexual desire. She and her husband John had always enjoyed a wonderful sex life, but dryness put a real damper on things. Use it or lose it comes into play here.
I recommended any one of a number of treatments, from hormone-free personal moisturizers to low dose localized estrogen therapy and/or a new novel hormone-free laser therapy. Sally started on localized estrogen which helped her within a month.  She didn't like the messiness of the cream so she opted for laser therapy which restored her vagina to its younger self.
Edwin was a 69-year-old widower.  After grieving the loss of his wife, he met a lovely woman at Mah Jong. They hit it off in every way except in the bedroom.  Unable to attain and/or maintain an erection adequate for penetrative, Edwin was experiencing erectile dysfunction. He was embarrassed about this and didn't know where to turn for help.
It's important for men to seek help for erectile dysfunction. Erectile dysfunction may be the "canary in the coal mine" as it is often the first sign of cardiovascular disease, diabetes or hypertension. It is easily treated.
There are a number of treatment options from diet and exercise to medications, vacuum devices, injections and urethral pellets.  A combination of weight loss and medication meant things were looking up once again for Edwin and his new partner!
So, stay at home and snuggle up to the one you love. Or love the one you're with! Emotional well-being is an important benefit of sexual intimacy through love, touch and play. Staying connected to another human being may mean that you live a longer, happier and healthier life. 
Check out some tips on how to enjoy intimacy as you age.
Check out Nurse Next Door's Caring Blog for more senior lifestyle blogs!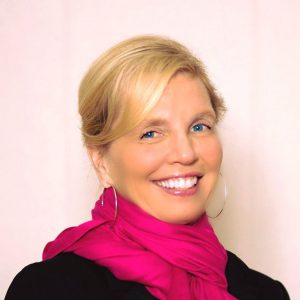 Maureen McGrath hosts the Sunday Night Health Show, a live listener call-in radio program on the Corus Radio Network across Western Canada.  
She is a Registered Nurse, a Nurse Continence and Sexual Health Educator.
Her TEDx talk on the No Sex Marriage has received over 17 million views.
She is also the Executive Director of the Women's Health Initiative Network, an organization to raise awareness about women's reproductive, bladder, vaginal and sexual health.
She is the author of the book, Sex & Health: Why One Can't Come Without the Other.  
Maureen is the recipient of the 2009 VCH Nursing Excellence Award, a 2013 YWCA Women of Distinction finalist and the 2016 Vancouver Board of Trade Community Catalyst Award. Her website is Back To The Bedroom.  Her blog is 50 Shades of Pink.