Diabetes is a disease that can have widespread effects on the body. Aside from it affecting your blood sugar (glucose), Mayo Clinic lists the usual signs and symptoms of type 1 and 2 diabetes:
Increased thirst

Frequent urination

Extreme hunger

Unexplained weight loss

Presence of ketones in the urine (ketones are a byproduct of the breakdown of muscle and fat that happens when there's not enough available insulin)

Fatigue

Irritability

Blurred vision

Slow-healing sores

Frequent infections, such as gums or skin infections and vaginal infections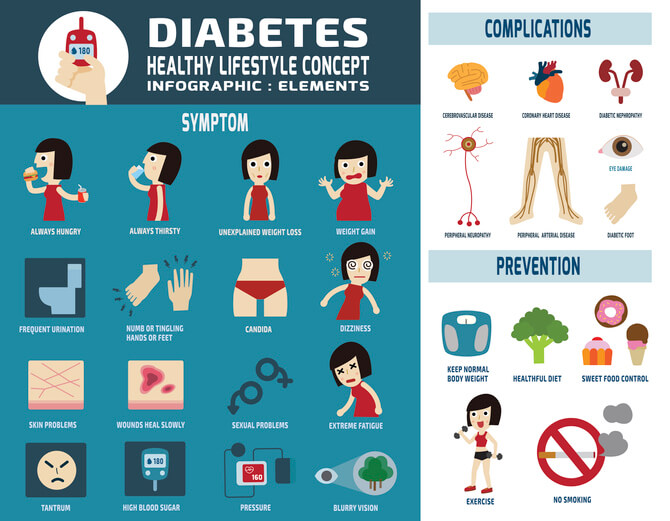 We previously discussed diabetes in seniors and what to do about it, but today we're shifting the focus onto how diabetes can affect one's eyes.
Diabetes can lead to several eye problems that can cause vision loss or even blindness. It is the number one cause of blindness in people between the ages of 20 and 74. Knowing the eye problems that can occur because of diabetes can help you to understand the need for frequent eye exams and may allow you to spot the conditions in your older family member. Below are some of the eye issues that can happen because of diabetes.
Blurry Vision
High blood sugar can make the lens in the eye swell, causing vision to be blurry. Once the senior gets their blood sugar back under control, vision should clear again. However, it can take up to 3 months for the blurriness to go away. Although temporary, blurry vision should still be reported to the senior's eye doctor since it could be caused by something else.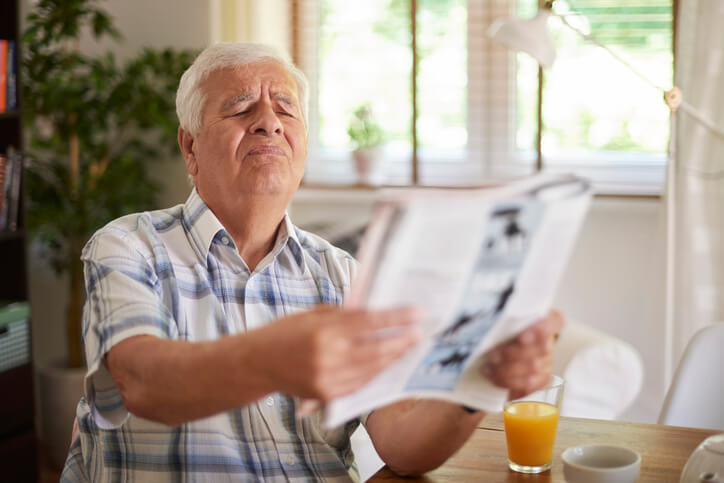 Retinopathy
When blood sugar is high over an extended period of time, it can lead to a condition called diabetic retinopathy. It happens when the tiny blood vessels in the eye are damaged and leak fluids into the retina. Since the retina is the part of the eye that detects light and changes it into the signals that travel through the optic nerve and tell the eye what to see, the excess fluid causes distorted vision.
Glaucoma
Having diabetes puts seniors at a 40% higher risk of developing glaucoma. Glaucoma is the result of a build-up of pressure in the eye, which decreases blood flow to the retina and optic nerve, causing them to become damaged. The damage to the eyes results in gradual vision loss.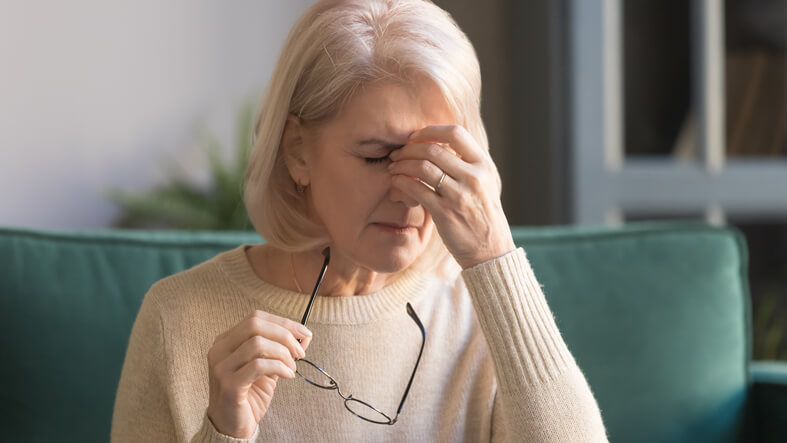 Cataracts
Diabetes increases the risk for cataracts by 60%. It also causes people to develop cataracts when they are younger, and the cataracts worsen more quickly. Cataracts make the lens of the eye turn cloudy, which makes it harder for light to pass through it. They are usually treated by having the lens surgically removed and replaced with an artificial lens. However, when a person has diabetes, removing the lens can make retinopathy worse and can trigger the start of glaucoma.
If your aging loved one has diabetes, elder care provides can help them to prevent eye problems by assisting with managing blood sugar. Caregivers can cook healthy meals that promote lower blood sugar levels and also provide medication reminders when it is time to check blood sugar and take medications.
Learn how Nurse Next Door home care services can support Mom or Dad who has diabetes or eye issues, give us a call today toll-free at 1-877-588-8609!