How to Help Seniors Address Incontinence
We had previously covered the topic of incontinence, but in this article we'll be focused on helping seniors address incontinence. Even though it is common among seniors – currently affecting one in five adults over the age of forty and over half of the elderly residents in assisted living facilities – many find the topic difficult or embarrassing to discuss. Instead of turning to family members and loved ones for assistance, seniors may find it easier to try to hide their incontinence symptoms or deal with it on their own. However, with the proper care and appropriate incontinence supplies, older adults can confidently maintain their independence and normal daily routine while remaining comfortable and sanitary. 
Why Seniors Avoid Discussing Incontinence 
After conducting a third-party survey of 1,003 adults over the age of 60 in the U.S., Aeroflow discovered that there is a troubling lack of communication among seniors and their loved ones as they age. 
34% of seniors learned of someone else's incontinence issues by noticing an accident. 

54% said that if they suffered from incontinence, they would feel embarrassed discussing it with their friends or family. 

47% said if they had incontinence issues, they wouldn't say anything about it and would hope it would go unnoticed, while 5% said they would lie about it to hide it, meaning more than half of seniors wouldn't be open about it.

25% said they had either skipped a social event due to incontinence or know someone else who has.

62% would prefer assisted living over having their adult children care for them if their daily routine became too difficult.

47% of seniors are concerned that they may become a burden to their families.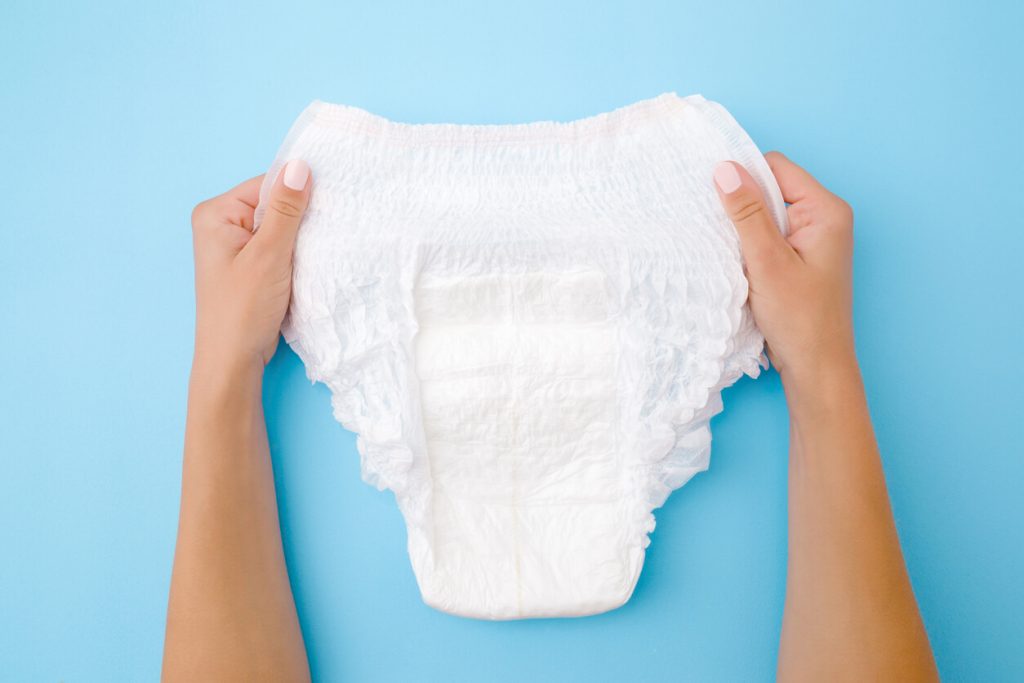 This brings us to the question of why exactly incontinence causes seniors distress, and part of this may be caused by the stigma attached to having accidents. Toilet training is one of the basics young children learn as they enter preschool, so no longer being able to go on your own can cause a sense of regression. 
Needing help can come with a sense of loss of independence and embarrassment, especially when the term "diaper" is used. Seniors were once the head of their families, taking care of their children. Many do not wish to see their roles reversed when they need to be cared for. They fear to become a burden to their loved ones. 
As a result, geriatric patients can often become withdrawn from social activities once they feel as if they can't make it through the event without an accident. This is often associated with depression, anxiety, and loneliness once they stop participating in their normal routine. 
The stress of having a noticeable leak or odor while spending time with friends or family is overwhelming. Staying home is a safer bet and a more relaxing option. But hiding incontinence can often lead to health complications as seniors remain in soiled clothing. Wet diapers or other materials can irritate the skin, causing infections, bedsores, rashes, and more. Read more on how dirty laundry can impact a senior's health in this blog.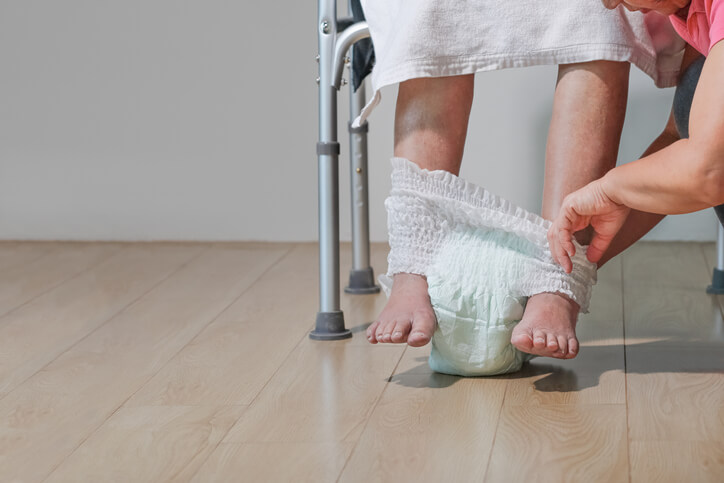 When a senior has assistance and the proper fitting incontinence supplies, their confidence increases while the fear of hiding incontinence drastically decreases. They can participate in their favorite activities without the fear of leaks or odor. 
Adult briefs and other products have the look and feel of regular underwear to go unnoticed, unlike traditional bulky diapers. They discreetly catch all liquids and odors so seniors don't have to stress. Plus, seniors may qualify for incontinence supplies through insurance, relieving the financial burden of the monthly cost of pull-ups, and more. 
Here is a guide to adult briefs, check it out:
Seniors don't have to battle incontinence alone. With support and understanding to start the conversation about incontinence, the steps towards proper care and medical diagnosis can be acquired to help them regain their independence and confidently maintain their favorite activities again!
We are all about empowering seniors and getting them back to doing what they love. Be sure to check out our Caring Blog for more articles!
Guest blog contributor: Mica Phillips is Director of Urology at Aeroflow Healthcare.