Help! My Aging Loved One Can't Keep Up on Laundry
As our loved ones age, they may develop physical health issues that prevent them from getting around as well as they used to. This might include struggling to do some basic tasks around the home, like laundry.
What's worse is that it can be dangerous for them to do laundry around the house. For example, carrying a laundry basket down the basement stairs can result in a terrible slip and fall, which could seriously injure them.
Did You Know Dirty Laundry Can Be Unhealthy?
Of course, you know that clothes can get grubby and stained fairly easily and it's important to wash them so they look better and smell fresh. But did you know that dirty laundry can be bad for health? Dirty clothing and bedding traps dirt and oil, which makes a perfect breeding ground for microorganisms like bacteria. Damp clothing can also attract mold, especially in humid climates.
If a person wears dirty clothes for too long, it can lead to illness and infection. That's why it's so important for seniors to have clean laundry, both clothes and bedding. To stop the spread of germs on clothes and bedding, someone needs to run them through a washer and dryer regularly. Because this task can be difficult for some seniors, they might choose to neglect it or simply cannot manage laundry on their own, which results in them being stuck wearing dirty clothes.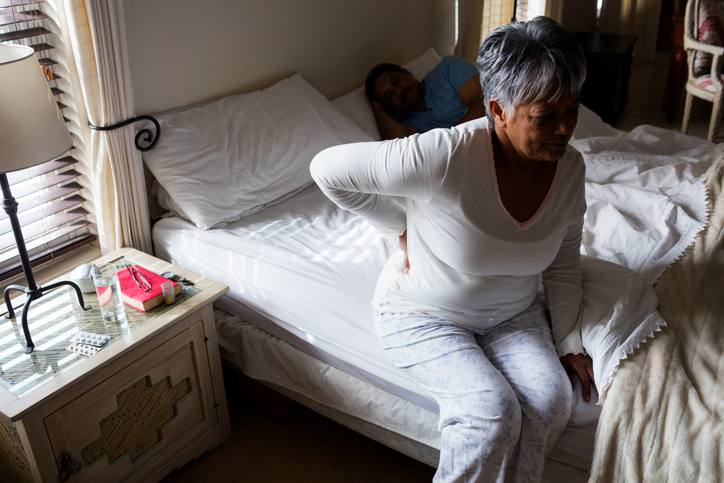 How Home Care Can Help
Seniors with physical limitations depend on others for help, such as family members and friends. However, to ensure your loved one gets the best help, consider hiring a home care company like Nurse Next Door. A trained, compassionate, experienced and insured Caregiver is the right person to help out with laundry. Home care companies provide a range of services other than light housekeeping, but also companionship which helps combat senior loneliness depression, meal prep, grooming, medication reminders and so much more.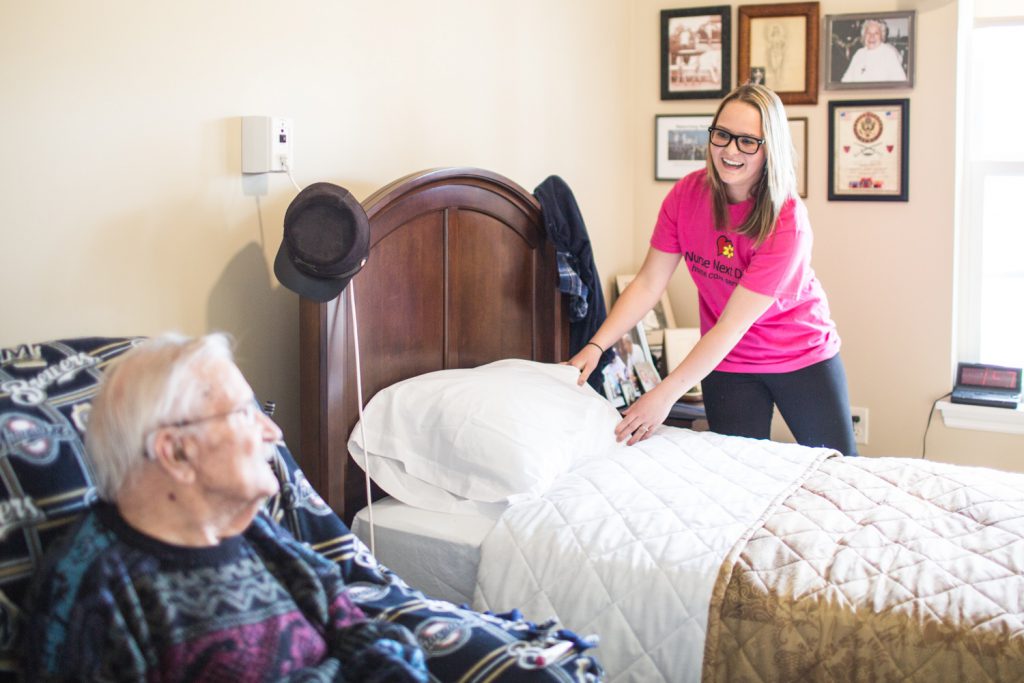 When it comes to laundry, you'll want to set up a schedule with the home care company. The Caregiver can gather all the laundry and sort it, then wash and dry it throughout the day. They can also strip the bedding—sheets, pillowcases and blankets—and get those washed weekly as well. Folding and putting away clothes and remaking the bed can all be part of the Caregiver's responsibilities.
Clean laundry will go a long way to alleviate stress and also your aging loved one feel good about themselves and their home, plus, it will keep them healthier and happier in the long run!
Could Mom or Dad use a little help around the house?

Learn how Nurse Next Door home care services can support their independence!