Caregiving as a Career
When Megan was a little girl, she dreamed of being a nurse. She took care of her little brothers when they fell ill but she absolutely loved helping her grandparents out.
She knew that nursing was competitive and in addition to putting forth her best effort in school, she would need to gain some experience in health care.
That's when she decided to become a Caregiver at Nurse Next Door. She became certified as a Caregiver and started working summers. She absolutely loved her clients and loved being a Caregiver.
She found the work very diverse and interesting. The time with her clients flew by and she felt a real sense of accomplishment when she finished her shift. She knew she had changed the lives of her clients while promoting Happier Aging.
Perfect Match
Her first client was Emma. Emma was 80 years old and loved it when Megan made her favourite healthy smoothie. After assisting her with bathing, getting dressed and going for a walk, Emma loved to watch the Golden Girls.
Sipping on smoothies, Megan and Emma watched it together both equally getting a kick out of the ladies' antics. Emma commented that Megan was not only a Caregiver but it was like she was a friend too. Emma's days were less lonely and she looked forward to the next time Megan would visit.
At Nurse Next Door, we have the Perfect Match promise, where we do our best to match our clients with Caregivers who share common interests and compatible personalities.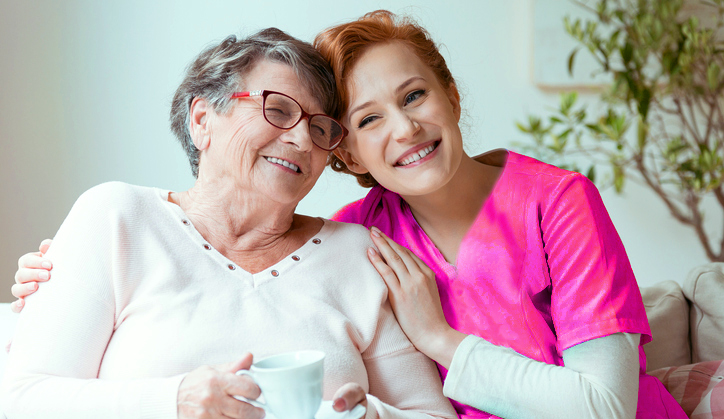 3×3
Megan was a Caregiver to Emma three hours a day, three times a week. That's what we call "3 x 3" at Nurse Next Door. It allows for adequate time for Caregivers to care for their clients in the Nurse Next Door Way. It's easier to get to know your Caregiver that way. They're not rushing in and out trying to complete all of the necessary duties.
Happier Aging
John was another client of Megan's. He was at first resistant to receive any help, but Megan brought out the best in him. Megan learned that John used to love to play golf but given his chronic pain, he was no longer able to walk to the golf course.  So, Megan offered to drive him to the course each week so he could putt. He loved the idea!
Happier Aging is important at Nurse Next Door. We take the time to find out what our clients passions are and try to incorporate what sparks joy for them in every visit, because aging shouldn't be boring and is worth celebrating!
Providing Relief for Family Caregivers
Katie and Hannah were busy with their own families. They promised their mom before she died that their dad would never be sent to a care facility.  But their dad Huey's care needs were increasing and they were finding it difficult to be the "daughters". They were struggling from symptoms of caregiver burnout. The sisters reached out to Nurse Next Door, who could provide respite care servies and alleviate their caregiving responsibilities and stress. Megan was assigned to assist Huey with tidying, meal prep and medication reminders. Hannah and Katie's minds were at ease and as an added bonus, they found that when they went to see their dad, they could actually have quality time with him as opposed to helping around the house.
Megan is now in her first year of nursing school. She will continue to work as a Caregiver in the summer while she is in school. Megan found caregiving to be a wonderful career in and of itself but also found that it is a great stepping stone in her nursing career!
Note: This blog is a part of Nurse Next Door's "Caregiving as a Career" education program for our Franchise Partners and Caregivers. These resources are to raise awareness and provide continuing education that will support growth and compassionate care for the heart of our organization — our Caregivers.
Are you interested in working for us as a Caregiver? Apply online today!

Looking for care for youself or a loved one? Check out our home care services.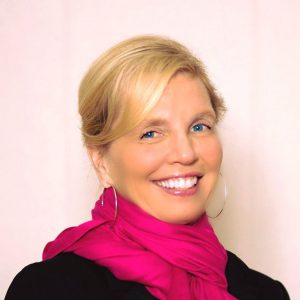 Maureen McGrath hosts the Sunday Night Health Show, a live listener call-in radio program on the Corus Radio Network across Western Canada.  
She is a Registered Nurse, a Nurse Continence and Sexual Health Educator.
Her TEDx talk on the No Sex Marriage has received over 17 million views.
She is also the Executive Director of the Women's Health Initiative Network, an organization to raise awareness about women's reproductive, bladder, vaginal and sexual health.
She is the author of the book, Sex & Health: Why One Can't Come Without the Other.  
Maureen is the recipient of the 2009 VCH Nursing Excellence Award, a 2013 YWCA Women of Distinction finalist and the 2016 Vancouver Board of Trade Community Catalyst Award. Her website is Back To The Bedroom.  Her blog is 50 Shades of Pink.