A Guide to Senior Life Insurance
As we age, many wonder about our future and how things will play out in our later years. You may be thoroughly enjoying your retirement and not thinking about future medical decisions and life insurance policies.
A common misconception is that seniors do not need life insurance or may not qualify due to their age. There are more options than you realize when getting life insurance. Many life insurance options will provide many benefits you might still need to consider. Understanding the ins and outs of life insurance is essential to your golden years and will benefit you even if you are over 60.
This article will be your go-to guide to life insurance. Here is everything and anything you need to know about senior life insurance:
What is life insurance
Importance of life insurance
Do seniors need life insurance
Reasons why seniors may not need life insurance
Types of life insurance for senior citizens
How to choose the right life insurance for seniors
What is Life Insurance?
Life insurance is a type of insurance coverage provided by a life insurance company. A life insurance policy guarantees that the policy owner's beneficiaries receive a sum of money in case the insured person passes away in exchange for premiums paid by the policyholder during their lifetime.
Many life insurance plans are offered as part of an employee benefits package from an employer or are sought after to protect your family in case something happens. Many young individuals don't give it much thought, but life insurance coverage becomes more important as we age.
The Importance of Life Insurance
At retirement age, you might have a lot of money saved up. While you may think you have enough to cover retirement, you may forget to plan for the worst. You could suddenly be diagnosed with a terminal illness and require full-time nursing home care. Or, you could pass away suddenly and leave your family members with plenty of debt. Either way, you can never be too prepared, and life insurance can protect you and your family in case of the worst.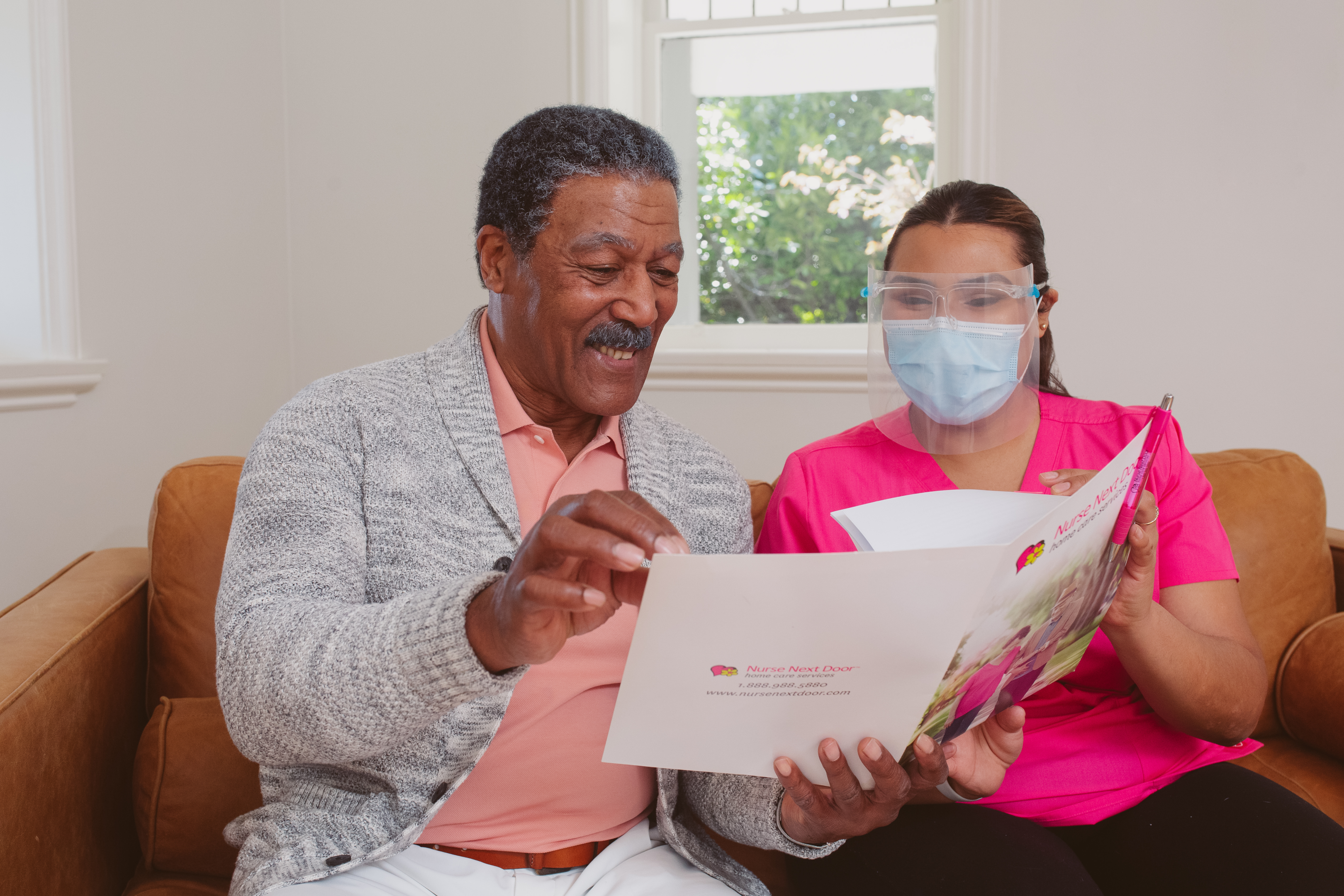 Do Seniors Need Life Insurance
Younger people typically get life insurance to support their spouse or family in the case of a tragedy or to pay off a significant debt. But for seniors, there are different reasons why they seek out life insurance.
Do you want to ensure your family can cover your debt and financial support after death? Do you want to leave a payout for your loved ones? These questions will help you determine why you need life insurance.
Final Expenses
Life insurance can include something called "final expense insurance." Final expense insurance works much like life insurance but only covers costs associated with your funeral expenses or end-of-life plans.
Family members will have to consider funeral expenses when making arrangements and plans. This is especially true if your death is sudden and unexpected. Either way, final expense insurance can be beneficial as part of your life insurance plans.
The average funeral in 2019 costs around $9,000 for what most consider essential services. This would include the viewing and burial, basic service fees, transportation to the funeral home, a casket, embalming, and any other preparations that might be needed for unique circumstances. There are ways to lessen the cost of your funeral, such as direct burial or cremation, but your family will still have expenses associated with these options.
Buying life insurance with a final expenses policy might be a great solution to avoiding financial hardship for your family members.
Leaving a Legacy
Your life insurance policy will allow you to name beneficiaries. After your death, beneficiaries will receive the money you've set aside for them in your policy tax-free. This will enable you to leave a legacy with your loved ones.
If your grandchild is a beneficiary, you could be helping them pay for their college education without them having to take out student loans. Other family members may be able to pay off their mortgage or high-interest loans they've taken out in their name. While money won't be your only legacy left with your family, giving them a financial gift like this can leave a mark on them for the rest of their life and even for generations to come.
Paying Off Debt
End-of-life care can cost thousands of dollars; without a proper financial plan, your loved ones could have daunting amounts of debt. If you end up needing prolonged care, the costs only increase each day.
If you are married and your spouse depends on your pension plan for income, you'll need to make sure you know whether that income ends at death. The loss of income can also put your spouse in a precarious position of not knowing if they'll be able to pay the bills without your income.
Life insurance policies can help cover the costs of your care and even include options for your spouse's loss of income. You're providing a way for your loved ones to continue living as stress-free as possible even after you're gone. Grief is already a complex and lengthy process, so taking some of the stress out of that time is a great reason to invest in a life insurance plan.
With the rise of inflation and the cost of always living, it's hard to know if your retirement and pension plans will cover your expenses as you age. Some policies will accumulate cash value which can be borrowed against for unexpected life expenses, including a significant home repair bill. These loans are usually very low-interest loans compared to other market loan products. Having a backup like this could be handy, especially when you're least expecting it.
Long-Term Care Costs
You can add riders to your life insurance policy for chronic and critical illnesses. These riders can benefit anyone under the age of 60, given you do not have a chronic disease. Chronic and critical illness riders let you tap into some of the benefits of your life insurance before death and can cover you if you develop any illness later.
Critical illness riders will focus on heart attack, stroke, ALS, cancer, renal failure, and organ transplants. Chronic illness riders allow you to use some of your life insurance benefits. At the same time, you're still alive if your doctor verifies that you cannot continue doing two or more activities of daily living on your own. Things like bathing, dressing, and eating can fall into this category. Usually, riders like this are very inexpensive, especially compared to the costs you'd generally face with a critical or chronic illness without this type of coverage.
When you're looking at your life insurance options, make sure to keep additional riders in mind. It could make a massive difference in your quality of life if you need long-term care.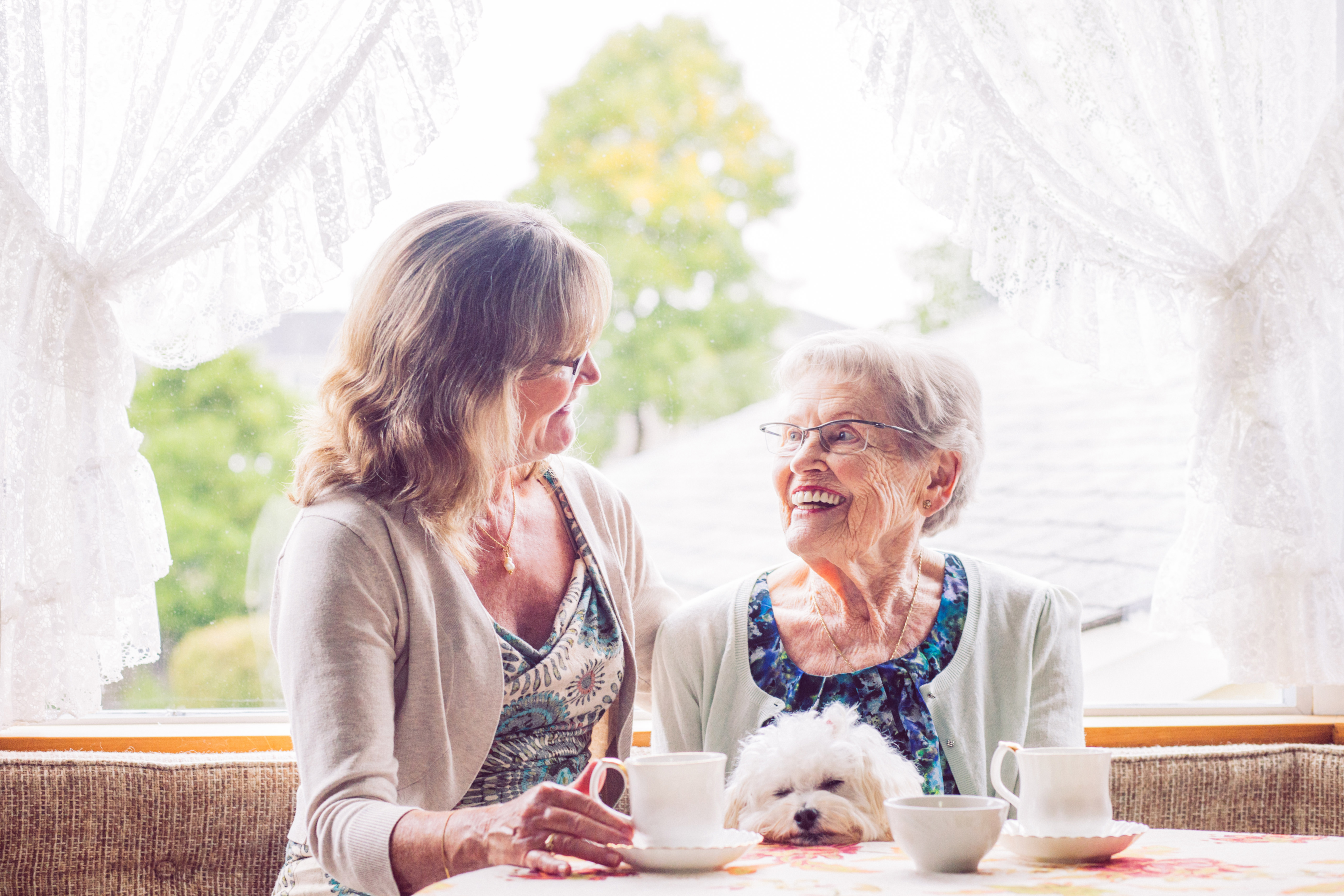 Reasons Why Seniors May Not Need Life Insurance
Coverage Already Provided by Government Programs
Specific government programs, including life insurance programs for war service members, veterans, traumatic injury protection, etc., may all be covered if you qualify.
Check out the U.S. Department of Veterans Affairs for more information.
Retirement Savings
You may not need life insurance if you have plenty of retirement savings with minor to no debt.
If you have debt, it might be wisest to continue to carry life insurance. Ideally, this would be your case – however, many retired Americans still need to be debt-free. A 2018 report by Harvard stated that 46% of homeowners age 65 and older still carry a mortgage. Even student loans can pose a problem for retirees, either with their children's or grandchildren's loans and sometimes even paying for their own.
Lack of dependents
If your children have moved out of the house and are caring for their own families, and your spouse is self-sufficient, it might be time to ditch your life insurance policy. However, if you have children with special needs or dependents at home, consider keeping your insurance policy or purchasing added coverage.
Types of Life Insurance for Senior Citizens
There are several life insurances for seniors – each dependent on an individual's goals for the future. Each policy takes ample time to grow, especially if you plan to build cash reserves quickly.
Knowing the fundamental reasons you want a life insurance policy at an older age is essential to your retirement plan. This knowledge will help you determine the type of insurance policy you want.
We've broken down the main types of life insurance policies for seniors:
Term Life Insurance
If you're an older adult and want coverage for a specified fixed period, then term life insurance is the way to go.
Term life insurance, also known as "pure life insurance," is a type of death benefit that pays cash to the beneficiaries if the policyholder dies within a specified time frame. With term coverage, the death benefit is typically paid out income tax-free to heirs.
A life insurance company will typically determine the payout amount based on the policy's value, in addition to factoring in the age, gender, and overall health of the policyholder.
One factor to consider is that term life policies do not have any value other than the death benefit.
Whole life insurance (Permanent Life Insurance)
Contrariously, if you're interested in a plan with a cash value, then whole life insurance may be a better option. Whole life insurance is also known as "permanent life insurance," which applies to individuals who carry life insurance throughout their entire life, as opposed to term life insurance.
With a permanent life insurance policy, policyholders can withdraw or borrow cash anytime during the policy, though the monthly premiums are more costly than other insurances. The cash value of a permanent life insurance policy usually earns a fixed interest rate.
Beneficiaries also receive a payout upon the policyholder's passing and guarantee the death benefit payment for the entire lifetime of the insured, unlike the term life policy.
You can get different types of whole life insurance based on various fixed premiums at multiple costs. One major disadvantage to this type of permanent policy is that it can be more costly per month than other policies.
Universal Life Insurance
Universal life insurance is a type of permanent life insurance offering guaranteed death benefits for the policyholder's life. However, one key difference is that universal life insurance policyholders can adjust the death benefit and the premiums throughout their policy.
Guaranteed Acceptance Life Insurance
A guaranteed acceptance life insurance plan is a type that does not require a medical exam for coverage approval. Some individuals who face severe health conditions typically opt for this type of insurance as they may not get approved for others.
How to Choose the Right Life Insurance Policy for Seniors
There is no right or wrong type of life insurance as you age. Choosing coverage that is right for you is the best choice. We recommend these four simple steps to select the right life insurance for you!
Assessing Coverage Needs
One way to decide what policy is best for you is to assess your personal situation and coverage needs. A common rule of thumb for evaluating how much life insurance coverage you need is to multiply your salary by ten. Again, as a senior citizen, you might be relishing in your retirement and not have an annual salary. In that case, we recommend using the DIME method.
The DIME method is an acronym for debt, income, mortgage, and education. These categories are essential when assessing how much coverage you may need.
Debt: calculate how much debt and final expenses you may have (do not include your mortgage in this category).
Income: choose your retirement income or cash amount you would like your family to have after you pass and for how long. Multiply the years by the dollar amount.
Mortgage: how much do you need to pay off your mortgage?
Education: estimate the average cost of sending dependents or future grandchildren to college if that is your wish.
Once you've broken down the DIME, add up all these category amounts, and you will obtain an overview of your coverage amount requirements.
We recommend discussing your coverage needs with an insurance company to get a complete picture of your policy.
Comparing Policies and Rates
Start with comparing the types of policies and the cost of premiums. Depending on your current financial situation, it will help you determine what your monthly budget is for your premiums and if you're okay with accepting a flexible premium rate or a fixed one.
There are several life insurance calculators out there; check them out!
Understanding Exclusions and Limitations
Some exclusions and limitations could prevent your beneficiaries from receiving your death benefit. Ensure you are fully aware of all exclusions and limitations to your policy to avoid any unwanted surprises.
Consult With a Financial Advisor
Before diving into life insurance, the best course of action is to consult a financial planner or advisor. They will have a vast understanding of life insurance and can advise you going forward as you dive into retirement planning.
Another great benefit to consulting with a financial advisor is that they can advise you on personal finance, estate taxes, small death benefit, etc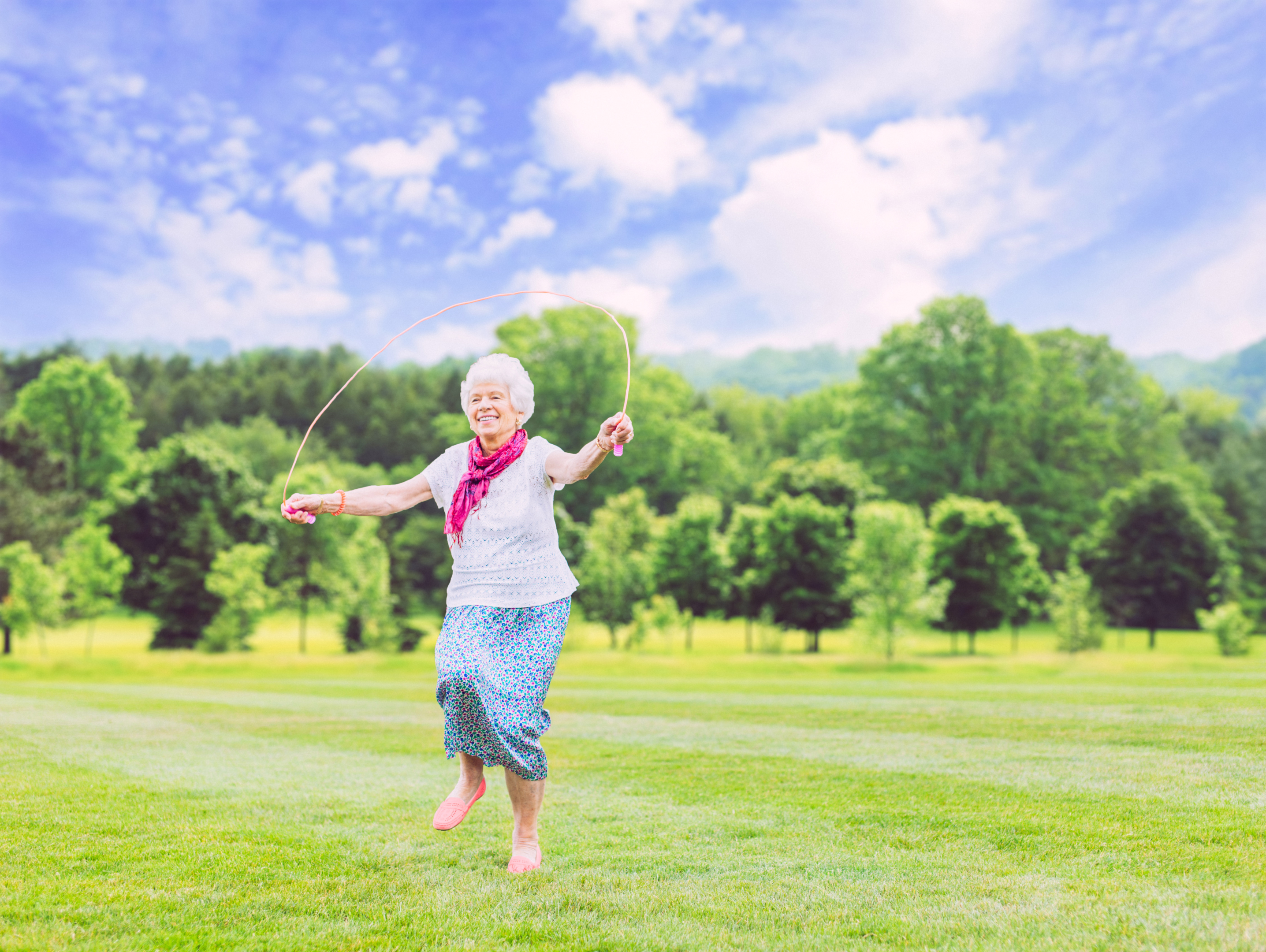 There is a whole wealth of information on life insurance that we could delve into. But we leave it up to you, as every individual and personal situation is unique. Do your due diligence before investing in life insurance, and seek advice from professionals whenever possible.
Key Takeaways
Life insurance guarantees that the policy owner's beneficiaries receive a death benefit or a sum of money in case the insured person passes away.
Seniors need life insurance to protect their families against debt, final expenses, long-term care costs, or if they want to leave a legacy behind.
Seniors may opt out of getting life insurance if they don't have dependents or have self-sufficient family members, have plenty of retirement savings, and have veteran or permanent government life insurance.
There are different types of life insurance, including term, whole or permanent, universal, and guaranteed acceptance insurance.
Assess your coverage needs using the DIME method, and compare policies and rates. Understand your policy exclusions and limitations, and consult a financial advisor.
Take action as soon as you begin retirement planning and seek expert advice.
At Nurse Next Door, our greatest goal is to support you and your family in any phase of life and discuss any changing aspects of your care process openly and honestly. Most importantly, we guarantee you will never be alone.
Call us at 1-877-588-8609 today for more information on how we can support!