Seniors Sugar Intake: Health & Diet Need-To-Knows
Did you know that June 7, 2019 is National Donut Day? It's an annual national day that falls on the first Friday of every June. the first  Donuts are a continuous confectionary delight enjoyed by many for years. Many people choose donuts for breakfast and dessert because they are easy and let's face it, they're pretty darn tasty.
One donut every now and again probably won't do you too much harm but if added sugars (the kind found in donuts) is the only sugar you consume, it can be problematic from a health perspective. Today we will discuss the impact of having too much sugar and how to find a good balance, where you can still indulge in rich treats every now and then!
It's all about moderation.
Depending on the size of a donut and whether or not it's been iced in chocolate, the calorie count runs between 300 and 700 calories.  But the real culprit in donuts is the high amount of sugar. The American Heart Association recommends limiting the amount of added sugar intake to no more than half of your daily discretionary calories allowance. For most women, that's no more than 100 calories per day, or about 6 teaspoons of sugar. For men, it's 150 calories per day, or about 9 teaspoons.
A diet that consists of high sugar intake elevates blood glucose (blood sugar) especially if your diet is low in fiber. Sugar may also elevate blood pressure. High-added sugar consumption may also impair glucose tolerance which means you are in a pre-diabetic state. Added sugars may contribute to insulin resistance which is when your body doesn't respond well to insulin which helps to lower blood sugar. All in all, those who have a high sugar intake diet are at higher risk of diabetes.
High sugar diets also may contribute to inflammation and raise triglyceride levels. High cholesterol is also a risk factor of a high sugar diet, therefore individuals are at risk of heart disease and metabolic issues. Because sugar is stored as fat in the body, too much of it can lead to obesity.
Those mentioned above are some of the long-term effects. There are also some short-term effects of a high sugar diet. When you consume sugar and have a low fiber content, your blood sugar levels rise along with insulin levels. This may lead to a temporary rise in energy that is followed by a crash! So what you thought would give you energy actually may zap it.  
Sugar is not only in donuts, it's in practically everything especially processed foods and even fruits and vegetables. But the type of sugar in fruits and vegetables is naturally occurring which makes a difference in your blood glucose levels.
It's quite easy to pick up a cupcake or donut as a quick snack on the run or as a treat. There may be other things at play however which is why you may keep going back to sweets like there sugary good confectionaries. Sugar has addictive qualities! In other words, when you consume sugar, opioids and dopamine are released in the brain which gives you a feeling of pleasure. This may contribute to unhealthy food choices.  
So if you find you have a high sugar intake, you may need to wean yourself off of it to reduce cravings.
What I suggest is to move toward a low glycemic index diet. It's important to make healthy choices for breakfast and dessert especially if you have a sweet tooth.
Here is my favourite low glycemic index breakfast that is also high in fiber:
3 egg white, 3 low glycemic index vegetable Omelette
Sauté your pan with Pam Cooking Spray.
½ cup of chopped zucchini
½ cup of red peppers
½ cup of mushroom
Sauté vegetables until nearly soft
Add 3 egg whites and cook to taste.
A nice light dessert is a blueberry yogurt:
¾ cup plain Greek yogurt
½ cup of blueberries
Smoothies are also a delicious way to consume fiber, good sugars and nutrition. They can also occasionally serve as a meal replacement.
As you wean off of sugar in your diet, you are likely to notice some health benefits such as weight loss, reduced pain and increased energy levels that are sustainable throughout the whole day. Weight loss and reduction of pain helps with mobility and mood. Increased energy means you will be able to care for yourself more independently!
Maintaining a healthy and balanced lifestyle at an older age is a multi-pronged approach. Not only through dietary habits to be healthy, but also exercising to stay fit, strong and flexible, but also activities to participate in to stay socially-active and engaged to combat senior depression. It's all about moderation.
Nurse Next Door home care services can empower seniors by providing support for a healthy lifestyle through meal prep, companionship and more!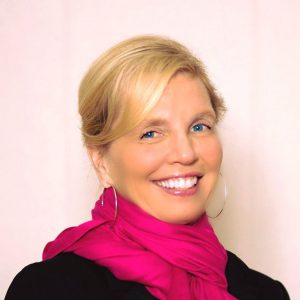 Maureen McGrath hosts the Sunday Night Health Show, a live listener call-in radio program on the Corus Radio Network across Western Canada.  
She is a Registered Nurse, a Nurse Continence and Sexual Health Educator.
Her TEDx talk on the No Sex Marriage has received over 17 million views.
She is also the Executive Director of the Women's Health Initiative Network, an organization to raise awareness about women's reproductive, bladder, vaginal and sexual health.
She is author of the book, Sex & Health: Why One Can't Come Without the Other.  
Maureen is the recipient of the 2009 VCH Nursing Excellence Award, a 2013 YWCA Women of Distinction finalist and the 2016 Vancouver Board of Trade Community Catalyst Award. Her website is Back To The Bedroom.  Her blog is 50 Shades of Pink.