How Can I Help My Senior Parents Stay At Home?
As your parents get older, they will start to show signs of aging which may include noticeable changes like decreased mobility and memory loss. This may make it harder for your parents to complete their usual daily tasks and routines safely and independently. Children play a key role in caring for their parents as they age. With this in mind, here are five essential ways adult children can show their elderly parents support and compassion and keep them happy and healthy within the comfort of their own home.
Be Patient With Them
You may start to notice significant changes in your parents moods and behaviors as they age. These may be unpleasant at times and include things like angry outbursts, confusion and neediness. However, it's important to try and empathize with your parents' situation and not become frustrated or short-tempered. Remember to be patient and show support and compassion in anyway you can. It's also important to be vigilant to any sudden changes and to notify your parent's healthcare provider if you notice anything strange or concerning. Your parent may require some form of short term care or live-in support if they start to struggle to remain living at home independently and safely.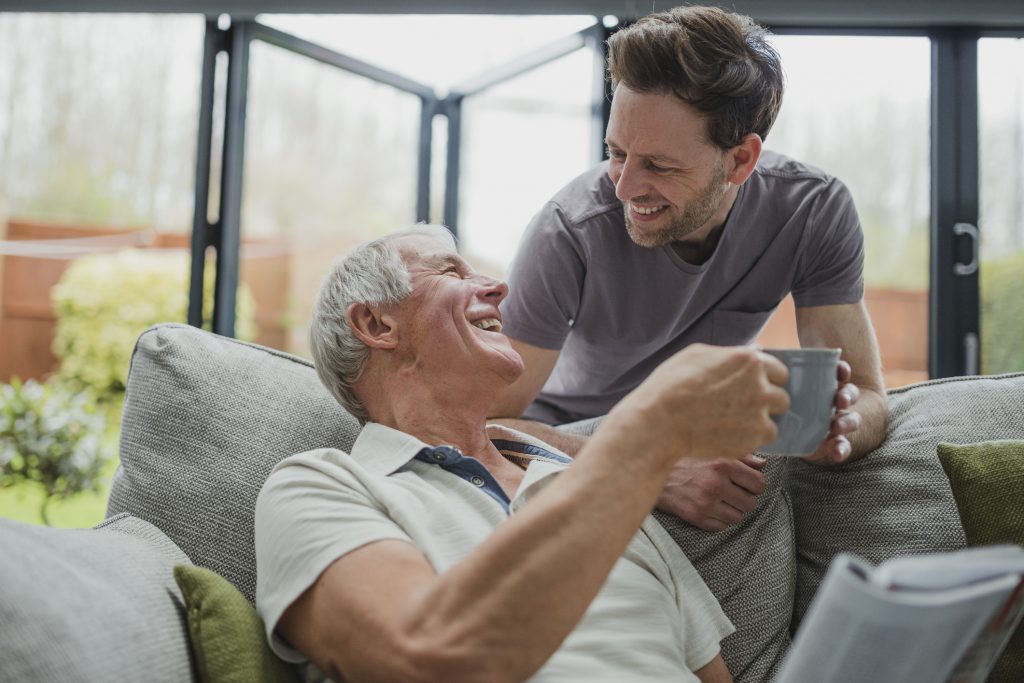 Keep in Regular Contact 
It is common for people to become socially withdrawn as they age and loneliness is a massive problem among the elderly population. It's important to remember that as your parents age, they are more likely to stop working, perhaps lose friends due to illness and give up hobbies because of physical limitations. Contacting your parent's regularly can provide a great sense of comfort and companionship – even just one phone call a week can make a massive difference. If you live nearby, then try to pop in to your parents house once a week for a chat or to help them with tasks around the house. Here are some tips to keep in touch with aging parents when you live in a different city. Spending time together is a great way to build closer family bonds and support your parents through any difficulties they may face as they get older. 
Inspect Their Home For Potential Hazards
As your parents age, they're more likely to suffer injuries as a result of accidents like slips and falls. Statistics show that 20 to 30 percent of seniors suffer a fall at home each year. For that reason, it's a good idea to inspect their home and look for any potential hazards such as uneven flooring or poorly-lit walkways. Simple home improvements like installing handrails and upgrading to anti-slip flooring, can make a huge difference and help create a more safe living environment. These fall prevention efforts should help minimize the likelihood of accidents and injuries occurring in the home. You can find plenty of advice and tips on home improvements to increase senior safety. 
FamilyDoctors.org highlights some fall prevention tips:
Encourage Them to Remain Active 
Remaining active in later life has a number of fantastic benefits. This includes – increasing cognitive ability, improving physical fitness, and preventing mental health conditions like depression and anxiety. It is therefore important to encourage your parents to remain as active as possible and to find hobbies and pastimes they enjoy. Experts at Psych Central advise that you should – "Find out what parks, libraries, museums, nearby universities, and community centers offer in the way of organized activities [for seniors]." Keeping active and becoming involved in community activities helps create a sense of purpose and keeps seniors minds and bodies healthy. Even consider some simple exercises that can be done at home or perhaps joint-friendly and low impact workouts in the pool!
Maximize Their Quality of Life  
Advancements in technology mean there's now a huge range of high-tech gadgets that can improve the lives of seniors. For instance, smart technology like Google Home makes it easier for seniors to manage their home systems like heating and air-conditioning units. It can also allow them to operate lights and electronics like TVs by voice control without having to search for remotes or other control switches. Modern stairlifts can also be installed to allow your parents to remain living in their current home. Without this device, seniors may be required to move to a single-storey property if they're no longer able to safely navigate stairs. Medical Alert Systems could also give both seniors and their adult children peace of mind as well.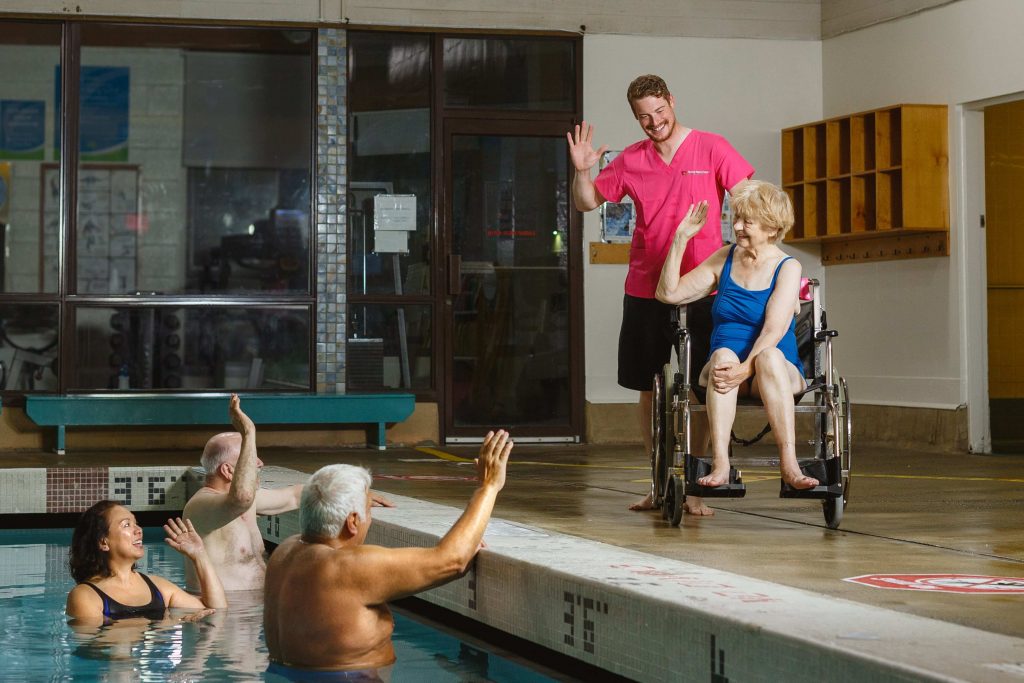 The prospect of caring for an aging parent can be daunting, but there are many simple ways to provide the support they need. Use some of the above tips and techniques to help your parents transition into their older years and to show them that they're loved and cared for. It's also important to keep in mind that as a family caregiver, don't forget yourself in the equation. You need to take care of yourself as well and avoid caregiver burnout.
Looking for more blogs on senior care and family caregiver resources? The Caring Blog has got you covered!