Should I Consider Home Care For My Aging Loved One?
It can be hard to admit that Mom and Dad are getting older. But the more you see them struggling with day-to-day tasks, the more you realize that getting help is one way to show them you care.
They might be worried about losing their comfort and independence, and might not ask for support. But there's no harm in suggesting they let someone come over a few days a week to make life a little easier. Plus, when you partner with a home care organization like Nurse Next Door, you get to avoid that one-sided conversation that culminates with "we're putting you in a home."
It's time to carefully broach the home care subject with Mom or Dad when:
You've noticed major memory loss, and it's starting to affect their daily routine.

They're having trouble keeping up with regular tasks like cooking, cleaning, or hygiene.

They've been diagnosed with a degenerative disease, or are displaying symptoms of dementia or Alzheimer's (like confusion or agitation).

It's getting harder for them to carry and move items or walk around the house.

You've been caring for them, but you no longer have enough time or energy and are experiencing Caregiver Burnout symptoms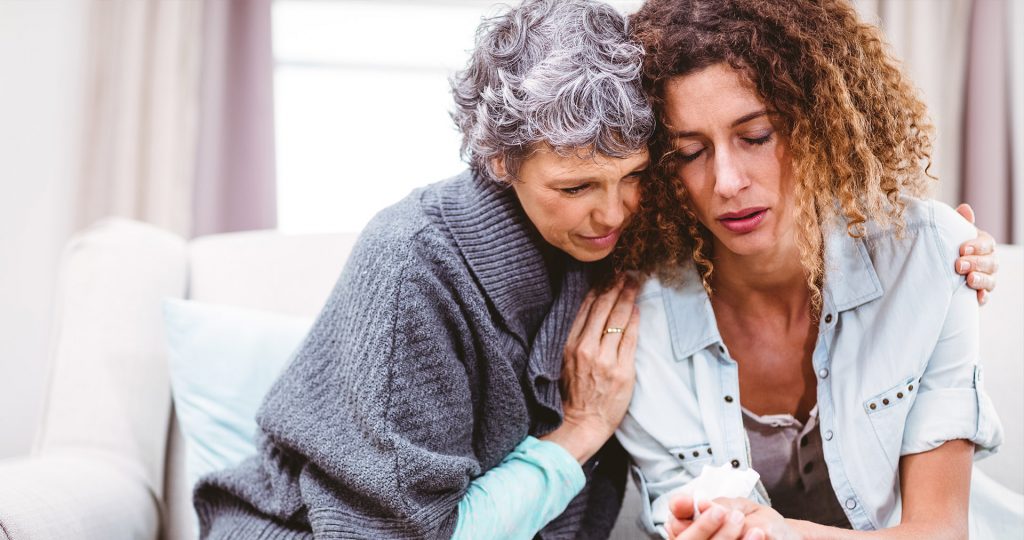 How to bring up the idea of home care with Mom or Dad
Even if they don't need care yet, it's good to start early and have an ongoing conversation. "What would you like me to do if you can't take care of yourself anymore? How can we help? At what point should I hire a caregiver?"
If you're at the point where Mom or Dad is already having trouble, there are ways to respectfully offer assistance. Even if you aren't talking about nursing homes, some people find it harder to accept help than others.
You know them best. Ask them how they've been feeling. You might mention that you've been worried about them. Talk about the advantages of having a caregiver come in a few days a week to take care of the little things. Let them know they can try it out before they make a long-term decision. Most of all, reassure them that you want to help because you care about their happiness and well-being.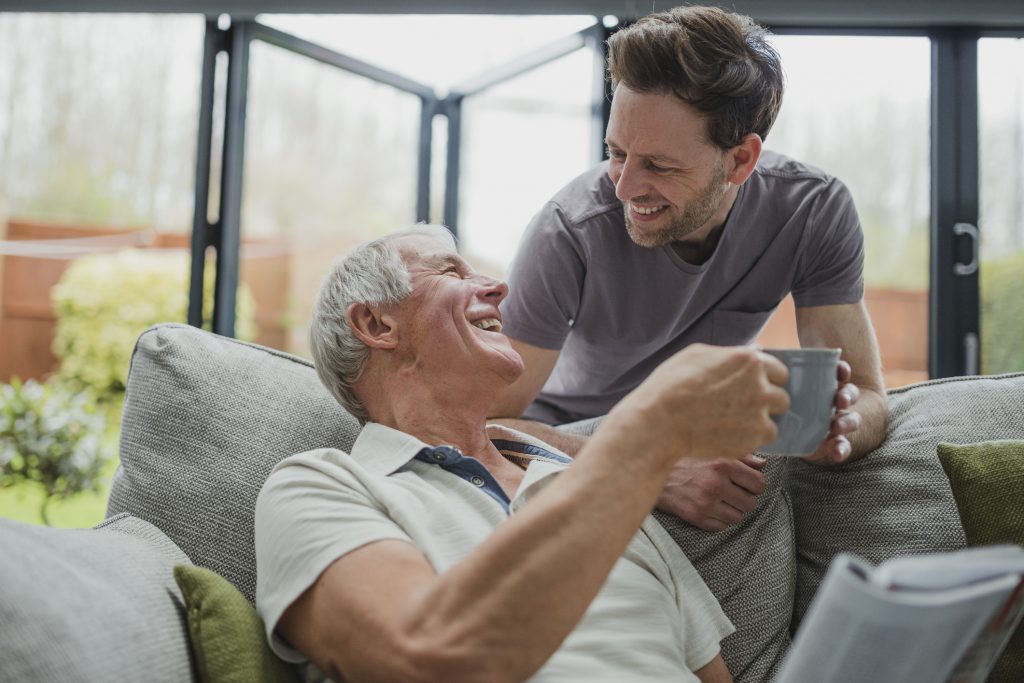 How to talk about senior care with your siblings
If you have siblings or other involved relatives, it's worthwhile to get on the same page first. Bring up your concerns about Mom or Dad, and talk about how you've researched services and costs. Make it easy for them to jump on board or ask questions.
Not all brothers and sisters may agree about it being the right time–and that's okay. Try and come to an agreement about asking the senior in question if they think it's the right time, and take it from there.
No matter how you approach it, 'the senior care talk' isn't always an easy one. Be considerate of Mom or Dad's feelings, treat them like the capable adults they are, and see how working together to give them an easier life can bring you closer together.
Are you looking for care for a loved one? Learn more about our wide range of one-on-one home care services, or call +1(877) 588-8609 to book a free Caring Consult.