Benefits of Installing An Elevator At Home
As the population around the world continues to age, technology and solutions are being innovated. Whether it be home security systems, telecommunication devices or medication management tools, they all have the objective of supporting seniors with day to day life and maintaining their health. In this article, we will discuss the benefits of having an elevator— a Pneumatic Vacuum elevator installed in one's home!
Long gone are the days where elevators were considered to be a luxury utility or only for those who might have a medical condition. However, the evolution of technology has made it possible to install an elevator in the comfort of your own home.

Firstly here is a great guide on deciding what type of elevator that best suits your needs.
You may be wondering, "Why would someone want to install an elevator in their house when they can just use the stairs?" Perhaps they're unable to climb the stairs due to a medical issue or advanced age. We'll explore how installing an elevator can benefit any homeowner.
Elevators Can Save You Space
This may sound odd, but elevators can actually save you a lot of space inside your home. Elevators are large, however, staircases are oftentimes much bigger take up far more room. So much so that they can take up a huge portion of the ground and top floor of a house.

Elevator shafts are very narrow and only require a small amount of space. In fact, some elevators are able to be installed outside of a wall, which provides homeowners an entry on each floor. Keep in mind that this does depend on the size of the house, the style and the location of where the elevator is installed.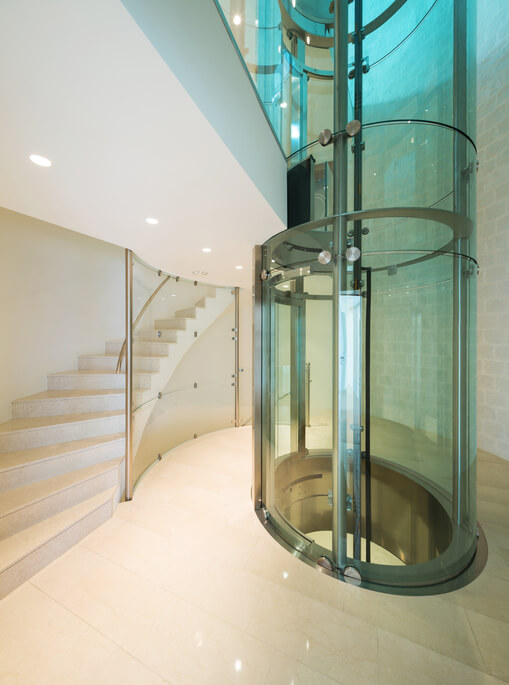 More Functional Than Stairs
Most homeowners know how dreadful it can be having to carry heavy objects like groceries and laundry baskets. What's worse is that carrying heavy objects up and down the stairs can be very physically straining too. An elevator not only makes moving things easier, it also eliminates the risks that can occur such as tripping and falling.

Seniors can especially benefit from this because some may have difficulty walking by themselves. They might require a cane, a walker or even a wheelchair to access different areas of the home, sometimes on different floors. Having an elevator can provide seniors with more independence to move around and continue to live comfortably at home!
Elevators Are Very Secure & Good For Fall Prevention
One of the biggest benefits of installing a home elevator is the security it provides. Everyone in the household can benefit from having easy accessibility. We mentioned before that elevators can reduce the risk of potential dangers that come with stairs.

Those risks include falling over the stair railing, missing a step and falling, slipping or tripping. Although any of these can happen to anyone, they're mostly common with small children and elderly people. 
Falls can be detrimental to a senior's health as it can lead to broken hips, fractures, traumatic brain injury etc and it's harder to recover from these injuries. Aging.com shows that every 11 seconds, an older adult is treated in the emergency room for a fall and every 19 minutes, a senior dies from a fall.
Here are some other resources for fall prevention:
They Help Add Style to Your Home
Despite the amount of investment that goes into it, elevators can add a lot of style to your home. However, even though they're starting to gain popularity, having an elevator in a house is still unheard of to a lot of people. If you decide to go ahead and invest in one, you might even be the first house in your neighborhood to have a home elevator! There are multiple types of home elevators that you can choose from ranging from hydraulic elevators to pneumatic vacuum elevators.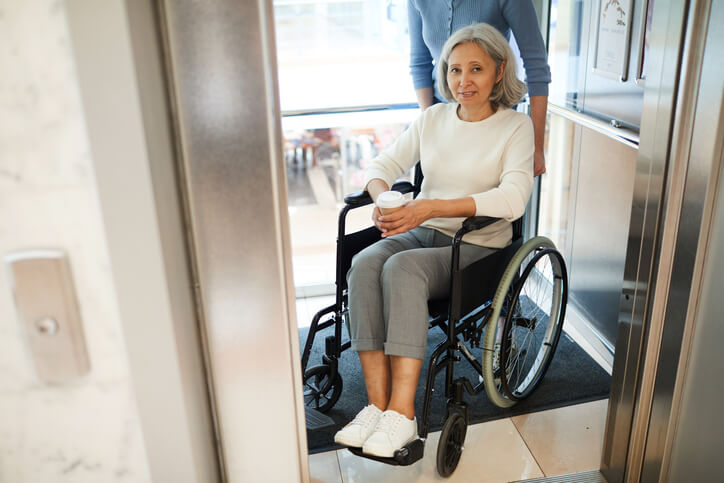 They Increase the Property Value of the House
Aside from providing assistance, safety and style, there's one other thing that home elevators can do. If you decide to sell your house one day, chances are it will be a huge asset and increase the property value of the house.

Potential homebuyers are going to be drawn to houses that have easy accessibility. The idea of having an elevator in a residential home can appeal to a range of people, from families with young children to retiree couples!

The Verdict
Installing an elevator in your home is a huge investment. Furthermore, it is also a lengthy process. You have to decide where you're going to install it and invest in the necessary renovations.

After that, you'll have to wait at least four to five months before it's fully installed. As with any kind of financial investment, it's important to think long and hard before coming to a final decision. You don't want to invest so much money into something and then regret it later, so be sure you are mentally and financially prepared to invest in a home elevator!
Nurse Next Door's blog explores trends in technology and senior lifestyle, check out more articles!