How to Financially Plan for Senior Care
The U.S. Department of Health and Human Services has published a study that had some staggering facts:
50% of seniors will need long-term care
One in seven seniors will need care for five or more years
A senior who turns 65 will incur an average of $138,000 in long-term care costs in their life
These statistics can be a harsh wake-up call to seniors and the family members of seniors who may not be financially prepared for such costs. However, many options can help you prepare yourself or your family financially for long-term care.
Many individuals delay planning for long-term care because the costs associated with long-term care can be daunting. According to a survey published by the Associated Press-NORC Center for Public Affairs Research, "65% of respondents age 40 or older said they had done little to no planning for their own long-term-care needs".
Many people avoid planning because there could be confusion about what long-term care means and what health insurance covers.
This article explains what long-term care entails and how to plan accordingly.
What Is Long-Term Care?
Long-term care is an umbrella term for various care services tailored to an individual's health or personal care needs.
Long-term care services aim to provide ongoing help for individuals to support them in living independently for as long as possible, mainly when they can no longer perform daily activities independently.
Who Is Long-Term Care For?
Long-term care is designed for those who struggle with performing daily living activities and need some further assistance.
Individuals who require long-term care could include:
Individuals that are living with chronic illnesses or diseases which impede their ability to conduct daily living activities on their own.
Individuals who struggle with injuries or mobility limitations.
Individuals who are single or find living on their own ongoingly difficult.
Individuals that are living with cognitive impairments.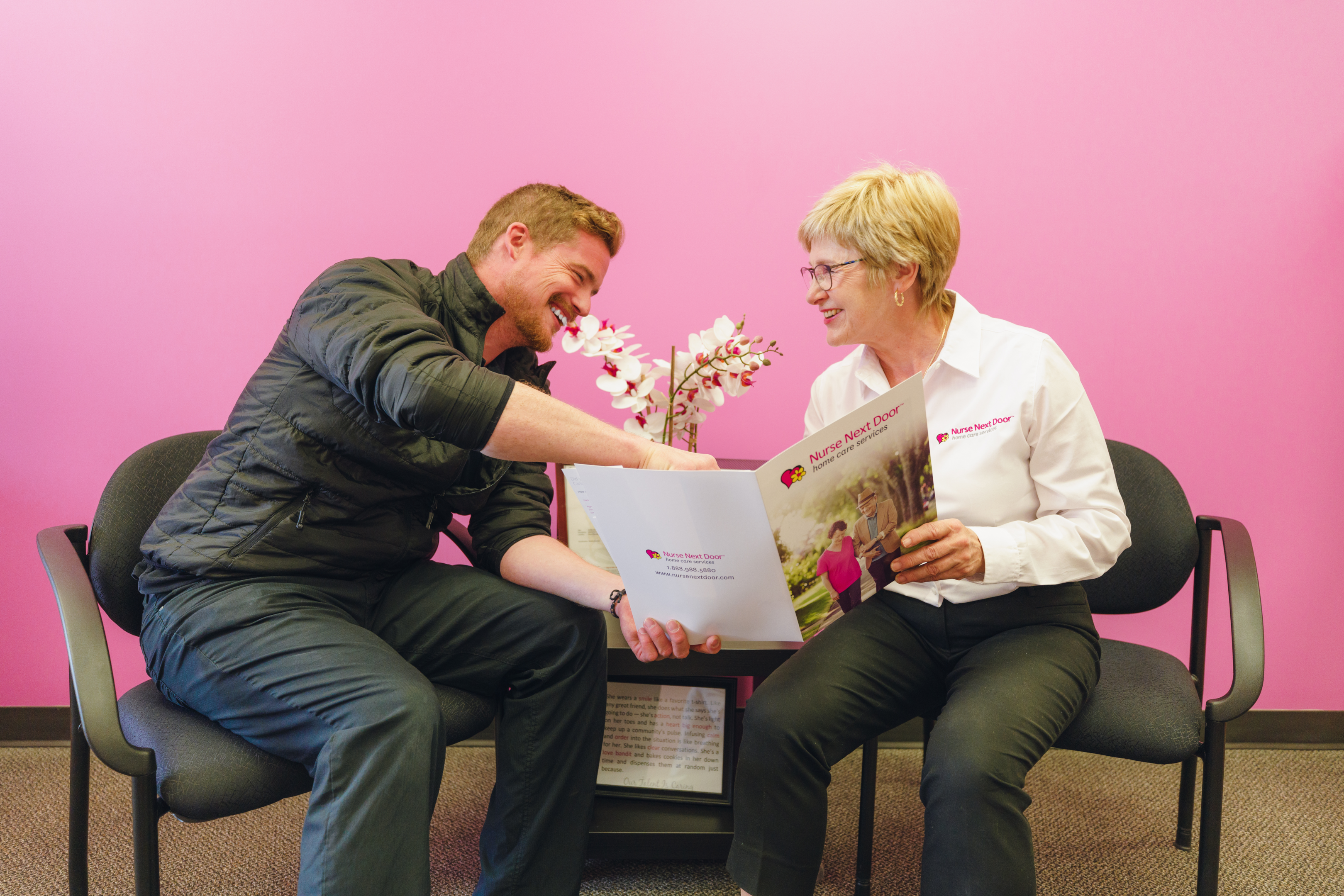 What Are the Different Types of Home-Based Long-Term Care Services?
A critical aspect of planning for long-term care is deciding what type of care service you want. While you may only sometimes have a choice depending on your medical condition, different care options are available for everyone, ranging from nursing homes and assisted living facilities to home care for seniors who want to age in place.
Each type of care has its advantages and disadvantages that you will need to consider as you plan ahead.
There has been a growing trend of people opting for in-home care rather than going into a nursing home or assisted living facility, as many people would rather live in the comfort of their homes and age in a familiar environment.
There are several in-home care long-term services, including:
Nursing care helps a person recover from an injury or manage an illness.
Personal care includes assisting with bathing, dressing, meal preparation, light housekeeping, daily living, and taking medications.
Alzheimer's and dementia care specializes in supporting an individual with the management of these cognitive diseases.
Specialized care includes various types of therapy, including occupational therapy, physical therapy, and care tailored to specific illnesses or diseases.
Transportation services to support seniors who have difficulty driving.
Emergency medical alert services automatically respond to medical and other emergencies via electronic monitors.
Companionship services from friendly visitors.
Paid health professionals, including caregivers, home health aides, nurses, and therapists, usually administer in-home long-term care services.
Here is some more information you might find helpful:
When Should You Start Thinking of Long-Term Care?
It would be best if you started thinking of your long-term care plans as soon as possible. It is never too early to plan for your future and save for unexpected health changes. The future is unknown; you may never even need long-term care, but it never hurts to make small contributions to saving accounts or create a living will to support your decisions and plans in the future.
According to the National Institute of Aging, "the best time to think about long-term care is before you need it."
Planning ahead for long-term care allows you to explore the various types of at-home care you may require and other services like health and human services and community services. Take your time to research all facets of long-term care and make a detailed plan to ensure you are prepared for all of life's twists and turns.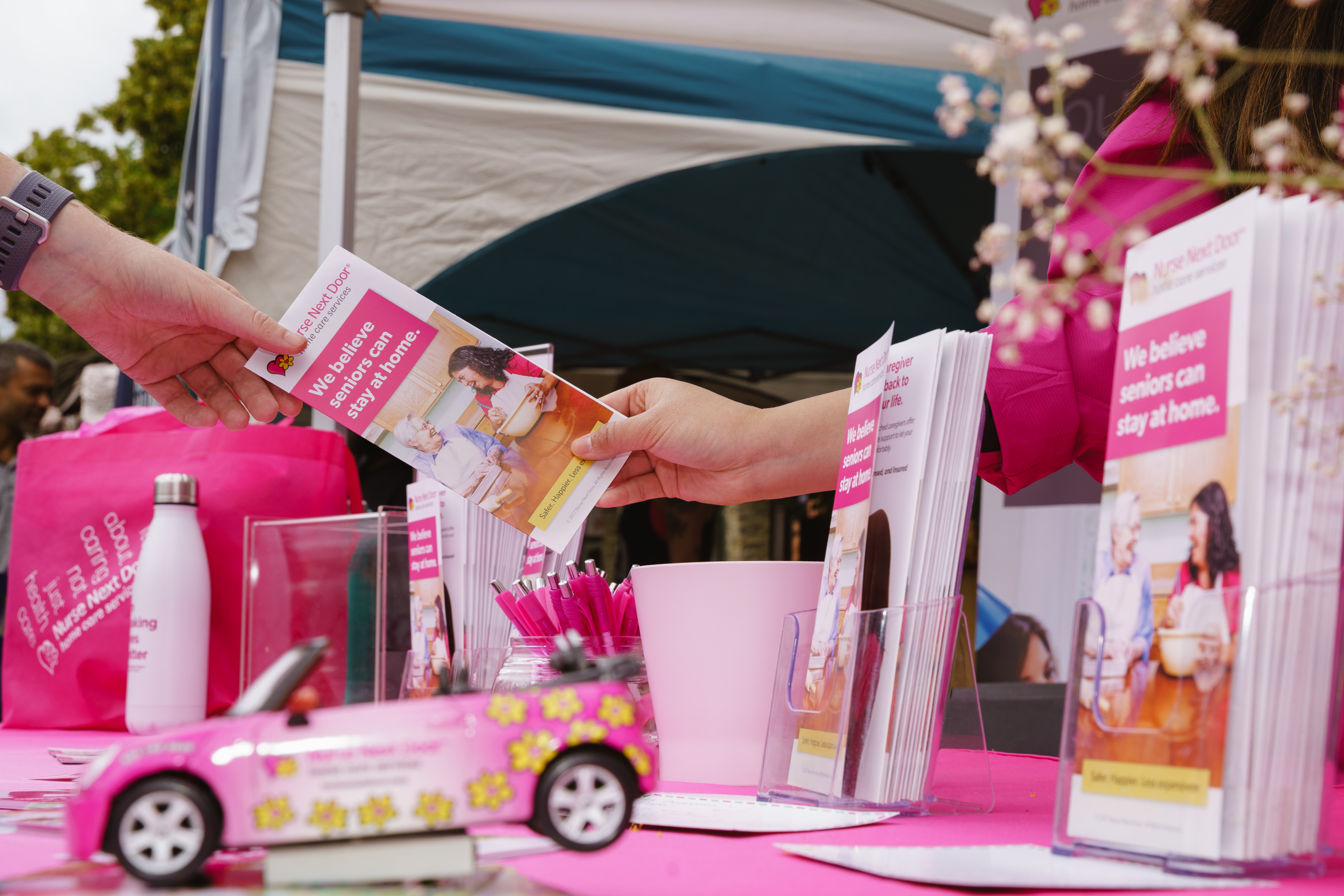 What Are Long-Term Care Costs, and What Is Covered?
There are a number of long-term care expenses, and the best thing to do is to plan ahead financially for any unpredicted costs that could arise in the future. Start by estimating what costs you might face in your golden years. Some of the things you'll want to consider are:
The area or home you want to live in during your retirement
Your health risks that could lead to long-term care
The types of care you may want
Safety or health-related equipment you might need for long-term care
Your savings and IRA (or RRSP in Canada)
Your current long-term care insurance policies
Financial assistance options
Other costs you foresee coming up in your retirement (travel, grandkids, etc.)
We've written an article on "How Much Does Senior Home Care Cost," where you can learn more.
Many individuals pay for long-term care privately by combining a mixture of earnings, savings, IRA (in Canada: RSP), family assistance, financial aid, insurance, veterans benefits, reverse mortgage loans, life insurance benefits, etc. Some ways individuals pay for home health care are:
1. Paying Out of Pocket:
Many people pay for home health services out of pocket from savings, life insurance policies, annuities, investments, or borrow from a line of credit, banks, family, or friends. Many individuals seeking home care go with private pay as there are some significant benefits, including:
Access to high-quality care
Flexibility of care
Around-the-clock care and companionship
2. Long-Term Care Insurance:
Insurance is also another way to subsidize the cost of home healthcare services. Depending on your healthcare insurance coverage, you may have some long-term care services that fall within the scope of your coverage.
If you are on Medicare, you may find that home hospice aid and some home health services are covered under original Medicare. Many older adults who need supportive care while recovering from surgery or those who were recently hospitalized, or had a change in health, may be eligible for qualifying hospital stay and some health care services through Medicare.
As you prepare for long-term care, you will want to look at your current insurance long-term care policy to see what is and what isn't covered. Still, most coverage is limited, so you should consider getting additional or supplementary long-term care insurance to prepare yourself for any costs that may arise in the future.
Choosing a long-term care policy will depend on the type of care you want to receive. Suppose you will receive care and assistance while living in your home. In that case, you might want to compare the costs to get a policy that works best for that type of care, whereas if you would like to receive long-term care in a retirement facility, you might need a different policy.
Getting a long-term care insurance policy can be challenging if you already have a severe illness or disorder, so you should start planning beforehand and get a policy as soon as possible.
3. Medicaid
Medicaid (different from Medicare) is another option for funding long-term care. It is the largest source of funding for medical and health-related services for low-income people in the United States. Medicaid will only kick in if you have a meager income and only a few assets; it is an option that can keep you afloat with your long-term care costs. If you've exhausted all other financial options, Medicaid will cover long-term care for specific services. However, it is essential to know that your Medicaid coverage is limited; after 100 days, you are on your own for the rest of your costs.
Medicaid is the most common payment source for family members caring for their loved ones. A family member who is the primary care provider may be eligible for funding to help care for mom or dad. Family members caring for those living with Alzheimer's or another form of dementia may be especially eligible for Medicaid. Medicaid has stringent program eligibility requirements, but it is an excellent option for those who meet the criteria.
*Note: Nurse Next Door provides private home care and charges a fee for our services. We are not affiliated with any government programs. We do not accept Medicare or Medicaid.
4. Add a Rider to Your Life Insurance
Look at your current life insurance policy to see if you can implement a "terminally ill" rider that allows you to use your life insurance to pay for long-term care. You will have to read the language in your rider and the terms and conditions, as there are likely criteria regarding when you can start accessing your policy, such as terminal illness or cognitive impairment.
Most riders will allow you to use up to a certain percentage of your benefits toward your long-term care. However, whatever funds you pull out of your life insurance policy will be taken from the benefits paid out after your death.
5. Health Savings Account (HSA)
If you have a High Deductible healthcare plan, then you are eligible to create a Health Savings Account. This account allows you to save money tax-free that can go toward qualified healthcare costs, such as long-term care.
The money you place in your HSA rolls over each year and will continue to grow as you add to it, preparing you to pay for any healthcare costs that come up in your future.
According to the IRS, "if an individual is in an assisted living facility or nursing home primarily for non-medical reasons, then only the cost of the actual medical care is deductible as a medical expense, not the cost of the meals and lodging."
Visit the IRS website for more information on home health care tax deductions.
6. Other Options:
There are other options you can look into, such as veterans' benefits (if applicable), personal savings, social security, etc. Still, the most important thing to remember in long-term care planning is to start preparing financially.
The earlier you start, the more time you will have to save up and find the right resources to give yourself or your family members coverage in the future. By preparing and taking advantage of your options, the more opportunities you will have and the better choices, you will have in the long term.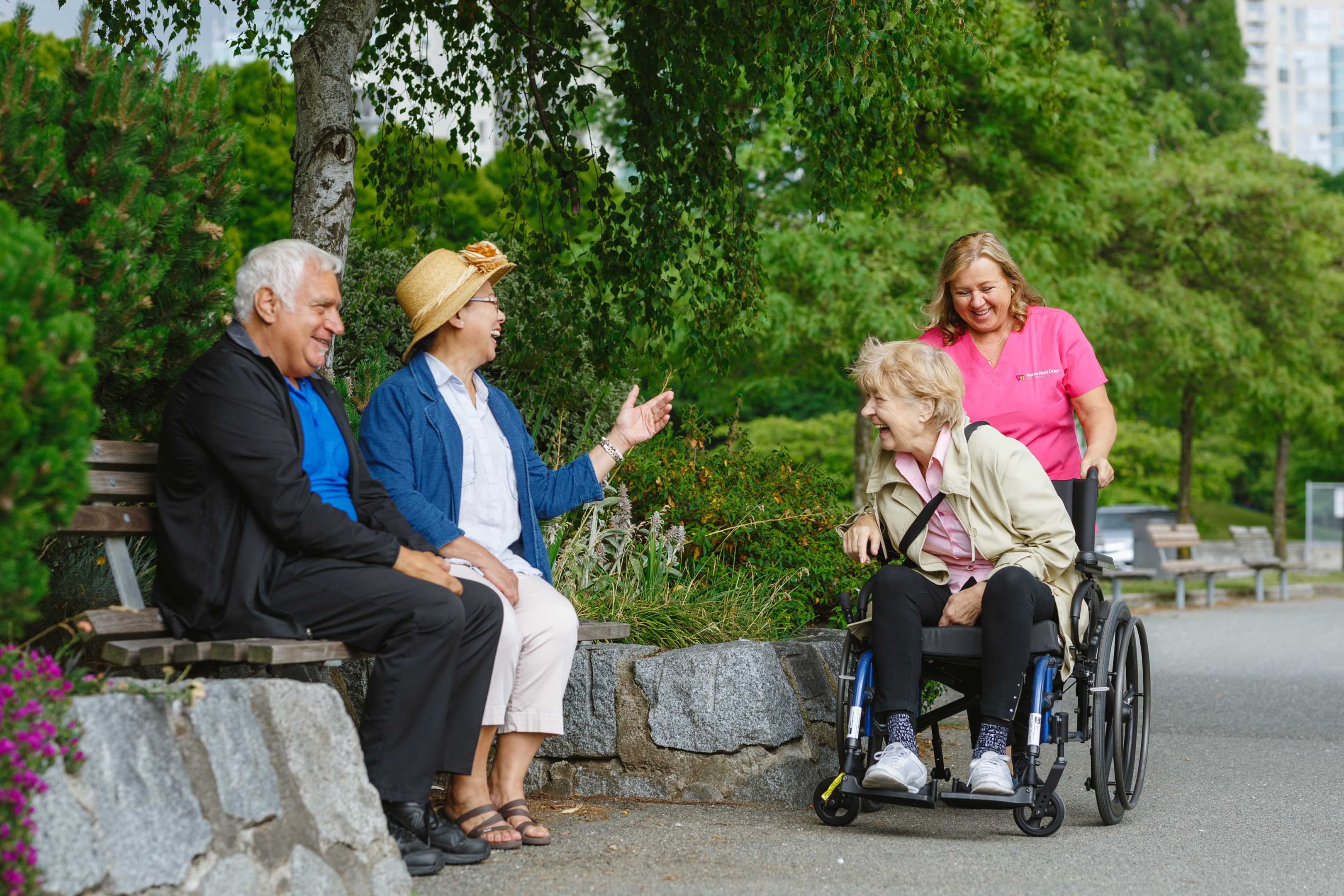 How Do You Create a Long-Term Care Plan, and What Should Be In Your Plan?
Creating a thorough plan is crucial to preparing adequately for your future. Start by exploring different health transition scenarios and what would happen if your health took a serious turn. Discuss these topics with your family and a lawyer about who would be your personal health care directive, and provide long-term care if you need help for an extended period.
Documents you should have in place should include the following:
Long-term care plan: what your long-term health care wishes are, types of care, housing, and long-term care financial plan.
A living will: indicates how a person's assets and estate will be distributed upon death. It also can specify gifts, arrangements for the care of children or pets, trusts for estate management, and funeral and burial arrangements.
Living trust: addresses the management of money and property while a person is still living.
Power of attorney: provides designation to a person with authority to make legal, health, and financial decisions on behalf of the person who is incapacitated.
Do not resuscitate order: instructs healthcare professionals not to perform CPR in case of stopped heart or stopped breathing.
For more information on advance care planning, visit the National Institute of Aging.
Below we've broken down the four pillars of long-term care planning:
Finances
Finances are one of the first things to consider when planning for your long-term care. Depending on your financial situation and personal situation, decide if you want professional support (and whether you can afford it) or arrange for family caregivers to participate in your care.
Begin by creating a cost report of what long-term care expenses you foresee. Appoint a reliable power of attorney for your finances if you become incapacitated and can make financial decisions.
The more detailed you are with your financial plan, the better prepared you will be.
Type of Care and Services You Need
Decide what services you want in the future or what you foresee requiring long term. Contact one of our Nurse Next Door home care specialists to better understand the costs associated with each service and what service you could benefit from. For more information, visit the benefits of hiring an agency vs. a private caregiver.
Consider all your options; if illness or health problem surpasses the scope of in-home care, consider all other long-term care options. Explore assisted living facilities, nursing homes, and even long-term care facilities to better understand how they could support you.
Housing
Housing is a significant part of any long-term care plan. Decide where you and your spouse would like to live. Will you downsize and establish safety protocols and equipment in your home? Will you age in place or decide to live in assisted living facilities? Do you want to include your family in this plan? Would you like to live nearby family members, and do you need to move closer for that to happen? Where do you enjoy living? Will selling your current home help pay for your long-term care plans?
Continue to explore and ask yourself these questions. They are all key to long-term care planning.
Getting Your Affairs in Order
Get organized and plan as much as possible in any medical emergency. Start by discussing your plans with family and friends (if applicable). Discussions will lead to putting your plans to paper.
Be specific with your plan and indicate your personal health care wishes, financial trust, and estate plan (if applicable) if you can no longer make health or financial decisions for whatever reason. Determine a power of attorney and put a solid plan in place so you can feel good about any turn of events in your future health.
Avoid being underprepared in case of a serious illness or problem that may arise. Make long-term care planning an essential part of your future!
Our philosophy of Happier Aging™ is to reconnect seniors with their interests, hobbies, and passions while delivering tailored and excellent in-home care services. Start today by researching as much as you can and building your plan with the help of local agencies like us at Nurse Next Door.
Let us help with your long-term care plan by calling us toll-free at + 1 (877) 588-8609.
If Nurse Next Door home care services sound like they could help you with your long term care and help you live at home for longer, we'd love to set up a FREE Caring Consult™ to build a senior long term care plan catered to your needs and your budget.

Give us a call toll-free at +1(877) 588-8609 to get started!

Or read our Caring Blog for more articles on senior topics!